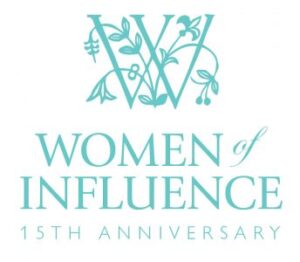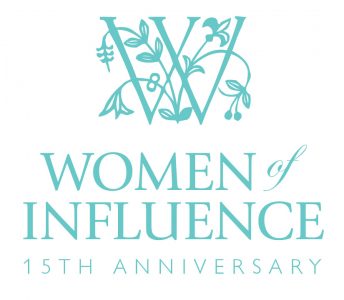 The 2023 Women of Influence are an inspiring group of community leaders who have each overcome adversity, taken chances and challenged themselves to make a positive impact in their community, despite demanding schedules in their personal and professional lives.
All of these influential women did not miss a chance to give credit where credit is due. 
"There have been other very strong, incredible female leaders in our community that have wanted to see me succeed, and I would love to have that chance to pay it forward," said Cristiane AbouAssaly, private banking officer at Bankers Trust.
They admit to being inspired by each other, and the women who blazed a trail before them.
"I definitely attribute a lot of my development and my willingness to take risks to a lot of the women," said Stacie Osako, chief experience officer at Informatics, Inc. "There's real data that shows women don't jump into things until you've got all the boxes checked. You've got to have those people behind you saying 'you can do this.'"
Some of them blazed those trails themselves.
In addition to recognizing the 10 Women of Influence, the CBJ also recognized one Emerging Woman of Influence. This award identifies one up-and-coming female leader who has not only achieved career success and recognition within her peer group, but is poised to take on a larger community-wide role.
Marlén Mendoza, who launched Emprendimiento Latino 5M and was one of the guiding forces advocating for the Iowa City Council to pass a self-supporting municipal improvement district, or SSMID, is this year's Emerging Woman of Influence.
The CBJ will host the 2023 Women of Influence banquet from 5-8:30 p.m. Thursday, May 4, at the Hotel at Kirkwood in Cedar Rapids.
–Alexandra Olsen, Managing Editor
Learn more about the honorees:
Our 2023 Honorees are:
Cristiane AbouAssaly, Bankers Trust Company
Stacie Osako, Informatics Inc.
June Rainbow, Retired, Collins Aerospace
Kristin Roberts, United Way of East Central Iowa
Amy Schulte, YMCA of Washington County
Sandy Steil, Bishop Engineering
Jill Wilkins, NewBoCo
Brianna Wills, ENGIE
Thais Winkleblack, MidWestOne Bank
Kelly Wood, University of Iowa Stead Family Children's Hospital

2023 Emerging Woman of Influence
Marlen Mendoza, Mendoza Consulting