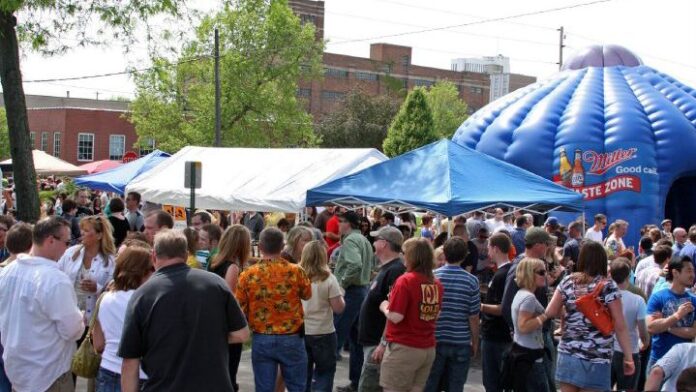 At this time last year, we discussed businesses shut down for much of the spring; little did we know the COVID-19 pandemic would stretch on throughout 2020 and into 2021.  As our readers quarantined or social distanced for months on end, we wondered if they were still willing to participate in our annual Best of the Corridor.
However, with nearly 3,000 votes, the message from our readers seems clear: It's the perfect time to celebrate the companies and organizations leading our region and offering some hope as we start emerging from the pandemic.
We're proud to unveil our 16th annual Best of the Corridor list, which encompasses 50 categories, ranging from the best professional firms to the best specialty retailers, split into two special editions.
This year's list includes the usual mix of established names and newcomers, with eight different companies racking up multiple awards this year. For example, McGrath Automotive picked up three automotive awards – Best Auto Dealer, Best Auto Fleet Dealer and Best Auto Service Dealer — while GreenState Credit Union earned honors for Best Credit Union and Best Residential Real Estate Lender and UnityPoint was named Best Hospital and Best Home Health Care Agency for UnityPoint Health at Home. You can read about these companies on the pages that follow and our other multiple award winners in next week's finale.
Other Corridor favorites returning to the list this year include Hills Bank & Trust (nine-time honoree); health care provider Unity Point Health – St. Luke's, walk or run event Especially for You; law firm Simmons Perrine Moyer Bergman (eight-time honorees); Culver's Lawn & Landscape (six-time honoree); optometrist/ophthalmologist Iowa Eye Center (six-time honoree); local brewery Big Grove Brewery (four-time honoree); engineering firm Axiom Consultants, home interiors retailer Phelan's Interiors, sign builder CR Signs, senior living provider Meth-Wick Community, wine and spirits retailer Benz Beverage Depot and Duane Smith of insurance agency TrueNorth (three-time honorees); and golf course provider Cedar Rapids Country Club, cleaning services firm Clean Sweep of Iowa City and trucking company Don Hummer Trucking (two-time honorees).
A big part of the fun each year is seeing new winners break into the ranks, and the 2021 list doesn't disappoint. Home interiors retailer Dwell Home Furnishings & Design and accounting firm CliftonLarsonAllen make their first appearance on our list this year. We congratulate all winners for joining an exclusive club and for working hard to earn your votes.
You have proven the Corridor has hope – that we can continue to support and celebrate the award winners and runners-up profiled in these special sections. If we don't shop local, who will?
Best of the Corridor 1 winners:
Best Accounting Firm: CLA
Best Auto Dealer: McGrath Automotive Group
Best Auto Fleet Dealer: McGrath Automotive Group
Best Auto Service Division: McGrath Automotive Group
Best Brewery: Big Grove Brewery
Best Commercial Cleaning/Janitorial Co.: Clean Sweep of Iowa City
Best Commercial RE Lender: Hills Bank & Trust
Best Credit Union: GreenState Credit Union
Best Engineering Firm: Axiom Consultants, LLC
Best Golf Course: Cedar Rapids County Club
Best Home Health Care Agency: UnityPoint at Home
Best Hospital: UnityPoint Health – St. Luke's Hospital
Best Landscaping/Nursery: Culver's Garden Center and Greenhouse
Best Law Firm: Simmons Perrine Moyer Bergman PLC
Best MBA Program: University of Iowa, Tippie College of Business, Iowa MBA, Executive MBA Program
Best Office Furnishings & Design: Phelan's Interiors
Best Optometrist/Ophthalmologist: Iowa Eye Center
Best Place to Buy Wine/Spirits: Benz Beverage Depot
Best Residential Interior Design: Dwell Home Furnishings & Interior Design
Best Residential RE Lender: GreenState Credit Union
Best Senior Living Community: Meth-Wick Community
Best Sign Company: CR Signs
Best Trucking Company: Don Hummer Trucking Corp.
Best Walk/Run Event: Especially for You