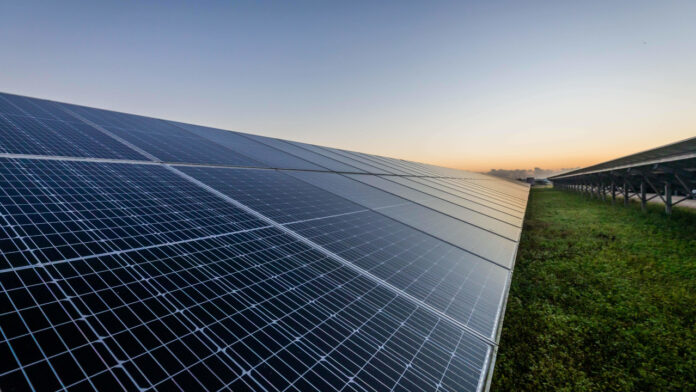 NextEra Energy Resources officials said Thursday afternoon they have filed project permit applications with Linn County for the first two phases of the Duane Arnold Solar utility-scale solar generation project near Palo.
The application documents are available at linncountyiowa.gov/1645/Duane-Arnold-Solar-I-LLC
Under the plan, formalized in November 2021 in a filing with the Iowa Utilities Board, Florida-based NextEra Energy – which announced plans for the solar installation on the Duane Arnold site in March and have dubbed the project Duane Arnold Solar, with an office already open in Palo – will develop and install 200 megawatts of solar generation and a 75-megawatt battery energy storage facility near the former nuclear plant, which is no longer in operation and is in the first phases of a 60-year decommissioning process.
The project will now be considered for approval by Linn County officials, including reviews by the county's Technical Review Committee and Planning and Zoning Commission. The Linn County Board of Supervisors would then need to approve the project in three separate public hearings before the project could proceed.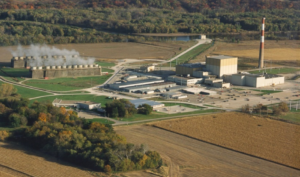 "Our team has worked diligently with community stakeholders and landowners to develop an innovative solar and battery energy storage project," NextEra spokesperson Conlan Kennedy said. "The applications represent our determination to build a project Linn County can be proud of – one that creates homegrown, renewable energy, good jobs and economic growth for the local community and the state of Iowa. We look forward to the review of the applications pursuant to the County permitting process."
NextEra held a virtual meeting with area landowners in March, laying out plans for a project on 2,637 acres of property roughly bordered by Palo, Cedar Rapids and Center Point. The solar panels themselves would cover an estimated 1,130 acres.
The project is being proposed in two phases. The first phase, dubbed Duane Arnold Solar I, would produce 50 megawatts of energy generation. Construction would begin in early 2023 and be completed by the end of 2023. The second phase, Duane Arnold Solar II, would include another 150 megawatts of energy generation and a 75-megawatt battery storage facility, with completion slated for the end of 2024.
In total, NextEra officials say the project would comprise an economic impact of approximately $250 million over its 30-year projected lifespan, generating nearly $30 million in earnings and bringing a total of 200 construction jobs to the area. It would also produce an estimated $7.6 million in property tax revenues.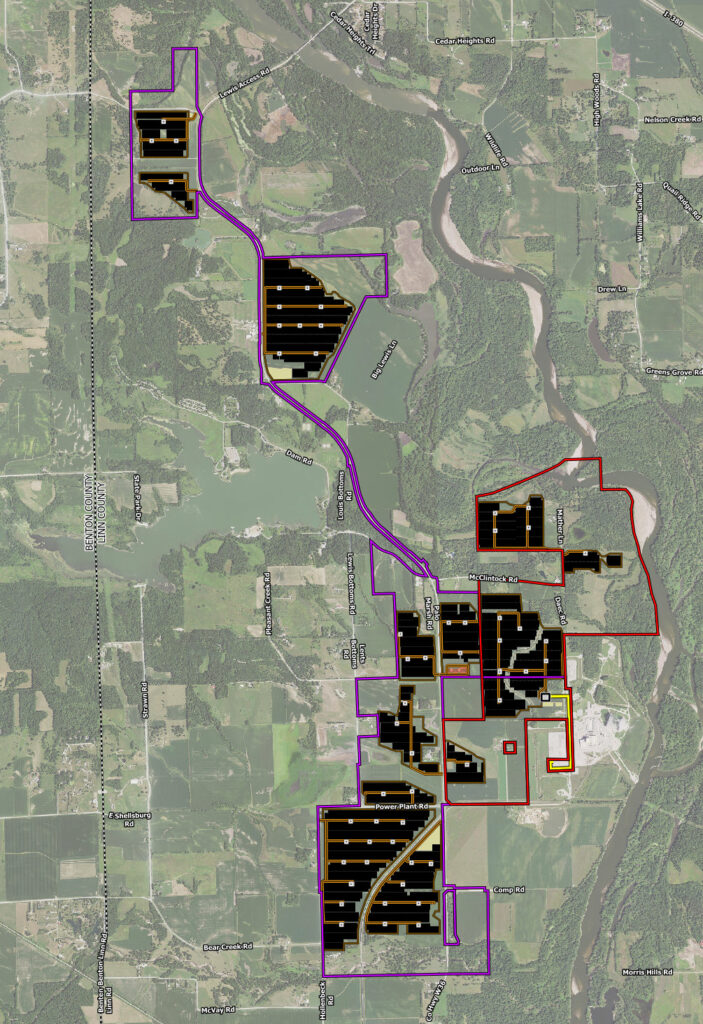 If the project is installed, Alliant Energy would own and operate both the solar generation and battery storage projects. Alliant also plans to add another 200 megawatts of solar energy generation in the future, but officials have thus far declined to provide details on those plans.
The proposal met with a harsh reception at a public forum in May., but largely garnered public support during a public informational meeting on Dec. 14 hosted by the IUB at the Hawkeye Downs Expo Center in Cedar Rapids.
At the December IUB meeting, which also served as an official public hearing for both projects, IUB chair Geri Huser summarized the agency's regulatory review process. Then, Mike Weich, Midwest regional director of renewable development for NextEra Energy, outlined the project's general parameters and fielded questions from attendees, along with other representatives from NextEra and Alliant.
In response to audience inquiries, Mr. Weich stressed that all landowners included in the first two Duane Arnold Solar projects are participating voluntarily. There have been no eminent domain initiatives. Taken further in response to a subsequent question, he maintained that position.
"We will not utilize eminent domain for these projects," he said. "We already have 100% private easements for both projects. We have all the land we need with private, voluntary landowners to build these two projects, and we will not have any need to even think about eminent domain."
He also pointed out that proximity to the DAEC's electrical infrastructure was a key factor in NextEra's decision to propose a solar energy project in the area.
"This is a significant reason why the project was cited where it was," Mr. Weich said, "and a significant reason why this project is so valuable to the community in which it is located."
The project comes on the heels of the county's hotly-debated approval of the county's first utility-scale solar development, the Coggon Solar project, being installed by Idaho-based Clenera Energy on largely agricultural ground west of Coggon. Dozens of neighbors and concerned citizens weighed on that project, both in support and opposition, before it received final approval in late January.