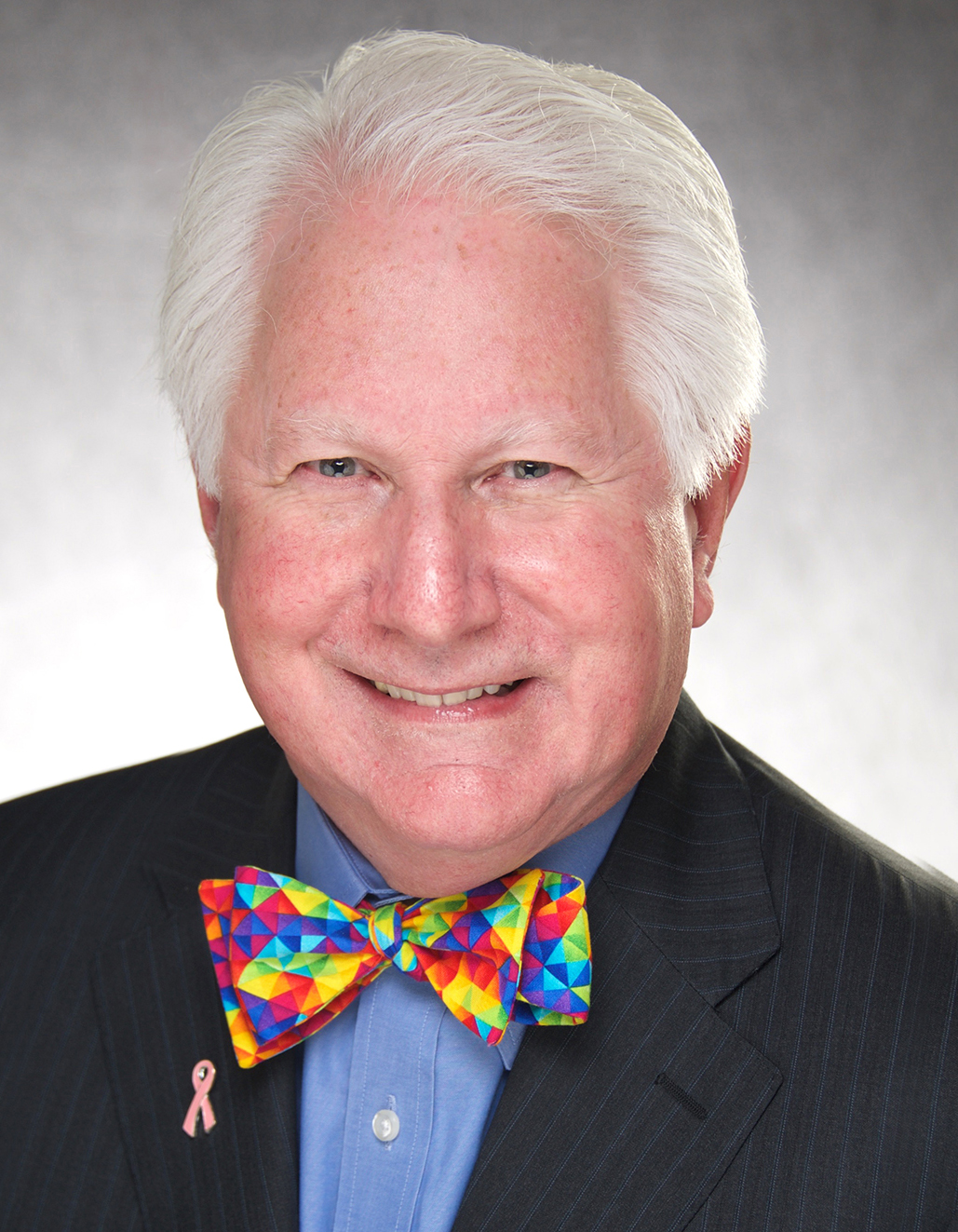 Associate Vice President for Finance, University of Iowa Health Care
Chief Financial Officer, UI Hospitals and Clinics
Large Nonprofit
Nominated by Dr. Jean Robillard, UIHC and UI Carver College of Medicine
Balancing tension between health care and finance is no easy task, and Ken Fisher's oversight of University of Iowa Health Care's finances during one of the most tumultuous periods in the industry hasn't gone unnoticed.
Mr. Fisher was named 2016's Financial Executive of the Year for a Large Nonprofit, which comes at a fitting time for the seasoned executive. He plans to retire from his roles as associate vice president at UI Health Care and CFO of UI Hospitals and Clinics next summer.
"It's time," said Mr. Fisher, who turns 70 next month. "I'm ready to retire and move to North Carolina … It's just a place we like and where we're heading to."
Among the financial best practices implemented during Mr. Fisher's nine years with UI Health Care and cited by colleagues was his push for value-based contracting, which unlike conventional fee-for-service models, can include the withholding of bonuses or payments based on how well a provider meets its targets. Mr. Fisher was also responsible for efforts to improve coding at the hospital, which generated more than $23 million in additional revenues over a three-year period, and instituted "plain language" billing for UI Hospitals and Clinics patients to make statements easier to understand.
In a nomination letter, university Vice President for Medical Affairs Dr. Jean Robillard praised Mr. Fisher's capital planning and work toward growth. That included reaching financial terms with the city of Coralville to develop an ambulatory care building at the Iowa River Landing, as well as his completion of $192 million in bond funding for the UI Stead Family Children's Hospital, set to open later this year.
Perhaps his greatest accomplishment, however, was spearheading the integration of the hospital and university financial teams into a single operation with an annual operating budget of $1.6 billion. Mr. Fisher said UI Hospitals and Clinics are also on track for an operating margin of greater than 6 percent, or more than double the operating margins of nonprofit hospitals reviewed by Standard & Poor's in 2014, according to Modern Healthcare.
Prior to his appointment at UIHC in 2007, Mr. Fisher was a director with Navigant, a publicly traded consulting and professional services firm headquartered in Chicago. Mr. Fisher was with the company for more than a decade, during which he worked as an interim CFO and consultant for private and academic health care systems.
Except for a two-year stint in real estate development, Mr. Fisher has spent the entirety of his professional career within health care – first with the public accounting firm Ernst & Ernst in 1970 before accepting a position less than two years later with Hospital Corporation of America (HCA), based in Nashville, Tennessee.
Initially working as a group controller and later as a hospital controller, Mr. Fisher said the experience helped solidify his desire for a career in health care, but not without ample doses of humility.
"I quickly realized that I did not know a lot about health care, and took every opportunity I could come up with to learn about the industry," Mr. Fisher said.
Learning opportunities included touring facilities with nursing directors and walk-throughs with laboratory staff, which he said allowed him to learn the industry from the ground up.
Among the many lessons learned during his time there was one that had less to do with business than it did with personal conviction.
"I philosophically believe that health care is a nonprofit-type entity, and it best serves the community in that respect," Mr. Fisher said. "I felt like the business principles of running a for-profit company were very valid. [But] I did not view that the shareholder return is the right thing. You should return the value to the community, because health care, in my mind, is local."
– Chase Castle