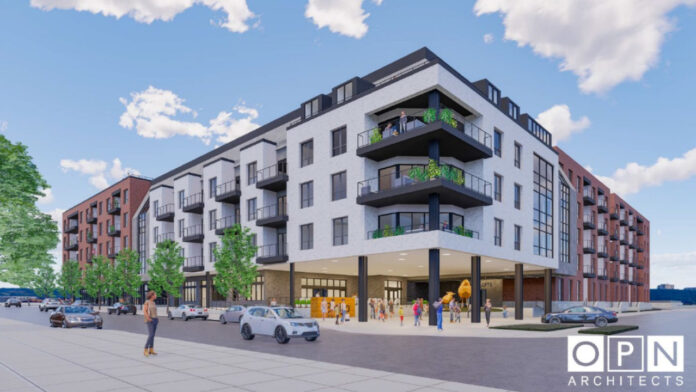 The Cedar Rapids metro area projects recently awarded redevelopment grants from the Iowa Economic Development Authority (IEDA) represent regional investment and construction costs valued at more than $235 million, according to the Cedar Rapids Metro Economic Alliance.
Fifteen Cedar Rapids metro projects received major funding grants from the IEDA, which recently announced over $11 million for redevelopment tax credits for Brownfield/Grayfield sites and Workforce Housing Tax Credits. The total capital investment and construction costs for the region from the IEDA grants totals nearly $235 million, Cedar Rapids Metro Economic Alliance officials said in a news release Oct. 26.
One housing project that will benefit from these tax incentives is the former Loftus Lumber site, located at the corner of Ninth Avenue and Third Street SE, which will be converted to downtown housing units. The state will contribute $2 million in redevelopment tax credits for the project, with a total capital investment of over $30 million.
The current dilapidated location will soon feature nearly 200 market rate rental units with top-notch amenities such as a rooftop deck, shared green space with fire pits, and on-site parking.
The building will house a range of unit types, from studio to three bedrooms, as well as 11,000 square feet of commercial space on the first floor.
Dave Drown, principal and co-founder of GLD Commercial and developer of the Loftus project, said he is looking forward to transforming the underutilized property into desperately-needed housing units.
"This housing project will connect two vibrant downtown neighborhoods and provide housing to hundreds of current and future Cedar Rapids residents," Mr. Drown. "We are grateful the state chose this project for the Brownfield/Grayfield and Workforce Housing Tax Credits program as new construction and revitalizing blighted property is a costly endeavor, especially in today's economy. This type of support from the state, and other support from the City of Cedar Rapids, will help bring additional housing to our area."
"Projects like these rebuild the property tax base of the community while revitalizing the area," added Doug Neumann, executive director of the Cedar Rapids Metro Economic Alliance. "Our business community leverages these redevelopment tax credits to assist our growing workforce and population find affordable places to live right here in the Cedar Rapids metro."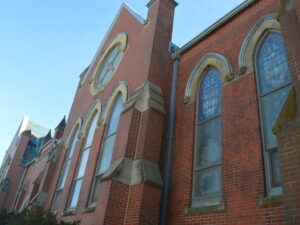 The fifteen projects will bring more than 500 multifamily units to Cedar Rapids, Marion, and Hiawatha, including redevelopment of the former Marion First Methodist Episcopal Church, the expansive First and First development project in downtown Cedar Rapids, a four-story mixed-use building with 34 residential units on property ranging from 1218 to 1310 Third St SE in the New Bohemia neighborhood, and construction of a new OB/GYN clinic on the site of three derecho-damaged buildings at 507 Eighth Ave. SE.
The Economic Alliance assists with Brownfield/Grayfield and Workforce Housing Tax Credit applications as part of its ongoing commitment to drive economic development in the region.