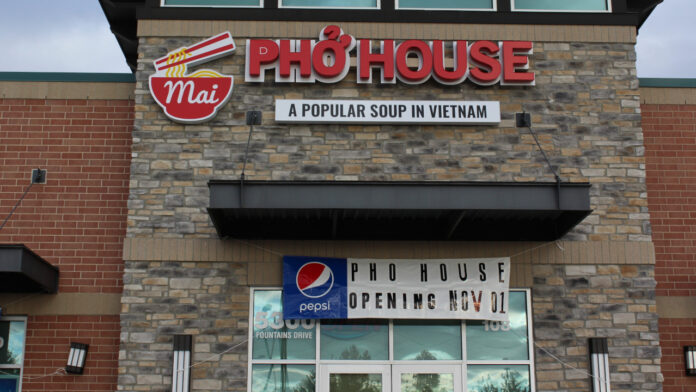 The owners of Mai Pho in southwest Cedar Rapids will soon be opening a second Vietnamese restaurant in the city's northeast quadrant.
Pho House Vietnamese is opening Saturday, Oct. 29 at 5300 Fountains Dr. NE Ste. 108, in The Fountains development, according to a Facebook post. The space's former occupant, Billy Sims Barbecue, which had originally opened in May 2017, closed in January 2022.
Mai Pho has been open for more than a decade at 2315 Edgewood Rd. SW, serving authentic Vietnamese fare such as pho (Vietnamese noodle soup), dumplings, spring rolls and rice and vermicelli dishes, along with beverages such as iced coffee and bubble tea. Vegetarian options are also available. Dining options include delivery, takeout or dine-in.
The new restaurant's listed phone number is (319) 320-9000.
Pho House will join Cedar Rapids' oldest Vietnamese restaurant, Phong Lan, which has operated at 216 Eighth St. SE for several years.