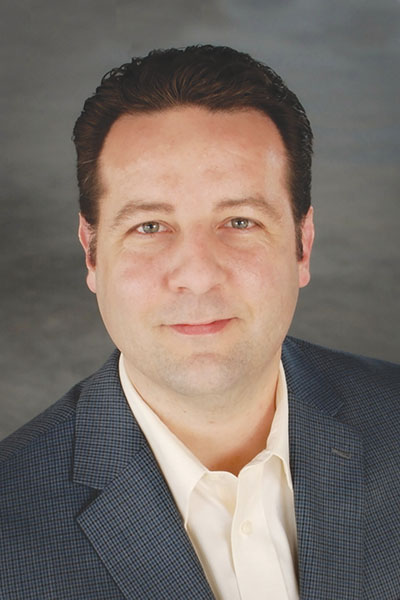 CFO, Geonetric
Private Small Company
Nominated by Eric Engelmann, Geonetric
Shortly after becoming a CPA, Chris Hartman styled himself as a strict numbers man, but his recent experience in a "flat" office environment has given him an appreciation for the macro view and its value to employees.
Mr. Hartman is CFO of Geonetric, which builds websites and provides marketing services for hospitals and health care providers. Founded in 1999 by Eric Engelmann, the company began focusing on creating content management systems specific to health care in 2001.
The Evansdale native came aboard in late 2009 after five years as CFO for the publicly traded Fiserv, a financial software and services company that was acquired by StoneRiver Inc. in 2008.
"Early on, I would have said my background was in accounting, because straight out of school, you think you understand the debits and credits better than anything else," Mr. Hartman said. "But after spending the years I did in the public accounting, and bouncing around and seeing [Geonetric's] business here in the Corridor … I started to understand a bit more about the bigger picture."
Mr. Hartman said the bulk of his work experience comes from public accounting, as well as manufacturing and distribution. However, buffering that work was a stint as a software engineer with Parsons Technology for two years after college.
"If you look at my career as a whole, it started in software, then public accounting, then [moved] back in software," Mr. Hartman said.
That's not to say his return to the tech world has been easy.
Mr. Hartman said he experienced some turmoil early in his tenure with Geonetric when in 2010, the company found itself in a material loss situation and receiving pressure from its bank.
"That was a struggle, being a new guy … and identifying all of the areas that had to be changed, and hoping they would buy into my message," Mr. Hartman recalled.
Thankfully, he said, the company committed to a new financial approach, which ultimately led to "an amazing turnaround … one I was really proud of," he said.
The following years ushered in some financial stability, Mr. Hartman said, which  helped set the stage for a more transparent financial data-sharing model adopted in 2013.
That year, the company and about 70 employees also transitioned to an unconventional structure comprised of small teams. About once every two weeks, the teams gather to review progress at meetings called retrospectives or "retros," where employees are encouraged to voice concerns, and perhaps more interestingly, "call out" other employees who may be underperforming.
"By and large, it is a healthy and healing process," Mr. Hartman said. "Conflict can be good, and it pushes the company and them in the right direction."
Managers, too, were removed from the equation that year, along with other conventions the company viewed as outdated, such as employee performance evaluations. Those changes were part of a broader commitment to a more egalitarian and transparent environment, Mr. Hartman said.
"It's really been a culture shift, but it's been refreshing, to be honest," he said.
At the company retrospectives, employees analyze net income, review financial forecasts and preview upcoming projects, all of which are accompanied by a degree of financial data sharing unknown by most employers. Mr. Hartman said that allows employees to feel more responsible for the company's overall performance.
The flat organizational structure reflects some of the values brought by Mr. Engelmann, whose close work with software developers and engineers required a quick and nimble work environment, according to Mr. Hartman.
"I think it creates 70 engaged members, as opposed to a handful of higher-ups that are engaged," he said. "I envisioned that if we didn't go through this, I'd present the financial data at a [meeting], I'd see 70 glazed-over eyes and nobody would care."
In addition to creating a sense of ownership, Mr. Hartman said sharing financial performance data with mid-level or entry level employees makes the job of the CFO a little less onerous if and when unfavorable issues arise.
"It may be a breath of fresh air. You no longer worry about … how these numbers might hurt. Everybody owns their numbers. So if they're amiss, they own it," he said. "You don't have to play the financial game anymore."
– Chase Castle