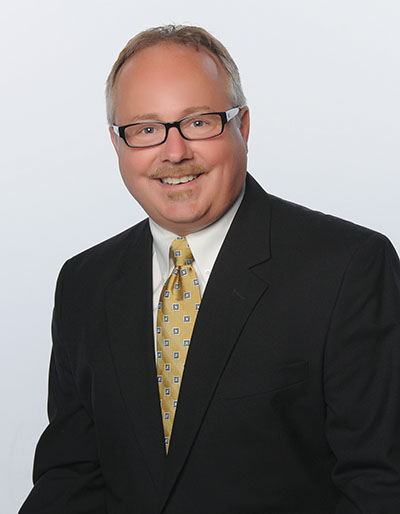 CFO, Involta
Private Medium Company
Nominated by Bruce Lehrman, Involta
Involta Chief Financial Officer Jeff Quint's entrepreneurial approach to business has made him an invaluable contributor to the rapid growth of the data services company he co-founded in 2006 with CEO Bruce Lehrman.
Involta is in the business of operating world-class data centers, providing co-location and managed data services. It's a capital-intensive business, with each of its seven data centers costing $10 million-$15 million to develop.
Finding bankers and investors willing to put up the money for the company's expansion has been a large part of Mr. Quint's role. He recently worked with M/C Partners, a Boston-based private equity company, to put together a deal that provided a $50 million equity investment – the largest yet for Involta.
The investment by M/C Partners provided liquidity that the company is using to invest in new facilities and acquisitions, as well as pay back some early-stage investors.
Mr. Quint also applies his financial insights to the company's business relationships on a weekly basis.
"I wouldn't say I'm a stereotypical accountant," Mr. Quint said. "From my high school days, I'm very social. I love to be involved in sales meetings with customers. I bring the financial mindset to the meeting, and I would say my favorite days are the days when I would be involved in a sale."
Mr. Quint has helped instill financial insight and discipline among Involta's management by instituting monthly meetings with each location to go over financials and develop projections, according to Mr. Lehrman's nomination letter. He has also secured $40 million in bank financing at interest rates and terms significantly better than the industry average, Mr. Lehrman wrote.
"When I'm in a team discussion, my role is to weigh in on the financial viability of every decision we're contemplating," Mr. Quint said. In the company's overall culture, Mr. Quint says his role has been to build a culture of "steadiness and stability."
Mr. Quint grew up on a farm near Winthrop, one of five in a family that worked hard to make ends meet. He attended the University of Northern Iowa as the first of his siblings to go to college.
Passing his accounting exam in 1985, Mr. Quint began his career in public accounting at Coopers & Lybrand in Minneapolis, working in audit. With his work background consisting of "farmhand and carpenter," he had nothing in his wardrobe for his new job and phoned his parents for a loan to buy the leather-soled shoes and conservative suits his new employer said he should wear in client meetings.
Mr. Quint worked in public accounting for five and a half years at Coopers and later at McGladrey & Pullen in Cedar Rapids, learning the ins and outs of GAAP accounting and constantly researching new issues that arose.
"It's incredibly rigorous and it gives you an advantage if you make it through public accounting a few years," Mr. Quint said. "You walk in at those crazy billed rates, and you've got to be sharp. I look back at it and think, 'Those weren't my best work years, but they were the best foundation years for my career.'"
Mr. Quint left accounting when Jim Smith of CRST offered him a role as controller of Communications Engineering Co. in Hiawatha, which he'd acquired. It was there he met Mr. Lehrman. The men eventually left to found an education technology startup, LiveWare 5, which was later merged into McLeodUSA.
The LiveWare 5 experience taught some valuable lessons, Mr. Quint said. One of them was "don't quit your day job" to start a company with no revenues or customers.
That lesson was useful years later when, in 2004, Mr. Quint and his wife Laurie created a 10-acre vineyard near Swisher during their free time. The enterprise became Cedar Ridge Vineyards, and later Cedar Ridge Distillery – the first legal distillery in Iowa since prohibition.
Even as Cedar Ridge has gained a national reputation, Mr. Quint has continued with Involta. That decision has allowed him to expand Cedar Ridge much more quickly than he could have otherwise by allowing him to put more of the revenue back into the business, he noted.
Although in many ways he's not a stereotypical accountant, Mr. Quint said there's a side of him that may not mesh with his image as an entrepreneur.
"I am conservative like any accountant usually is," he said. "I spend my time worrying about not going broke, and if you don't go broke long enough, someday somebody calls you successful."
– Dave DeWitte