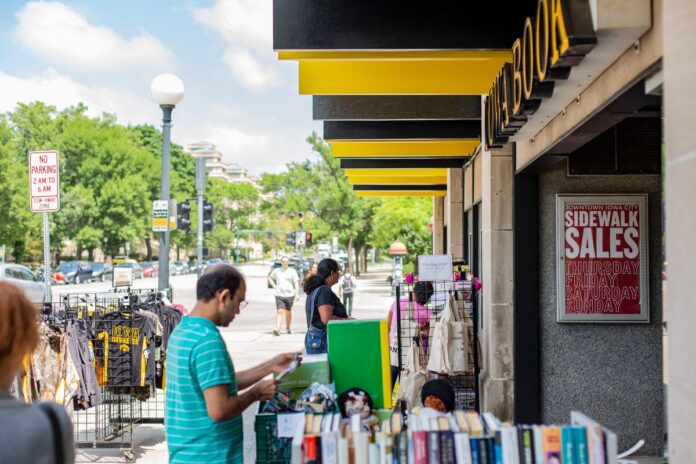 Iowa City is leading the Corridor in tourism recovery in 2022, according to data from the Iowa City Downtown District (ICDD).
Insights from the ICDD show that tourism levels have rebounded from pandemic lows and surpassed weekly numbers before COVID-19 from April 22-29 in 2019. 
"We are 100% back and up 44% from that same week in April of 2019," said Betsy Potter, director of creative services for the ICDD, in an email.
Last month businesses within ICDD limits had 828,000 visits from 218,800 visitors, employees, and District residents. The average visitor stayed three hours when visiting downtown Iowa City and 25% of visitor traffic happened on Saturdays.
Retail chains have recovered almost entirely, with foot traffic at storefronts only being 2% less since April 2019.
A national employee shortage has not spared Iowa City, as the employee base within the district has decreased almost 30%.
"At the same time, there are signs that the workforce is starting to grow again with 4,000 employees working in the District this April," said the ICDD in the report.
Last year the downtown district welcomed more 20 new attractions to Iowa City including James Theater, new restaurants and the grand openings of several retail locations.