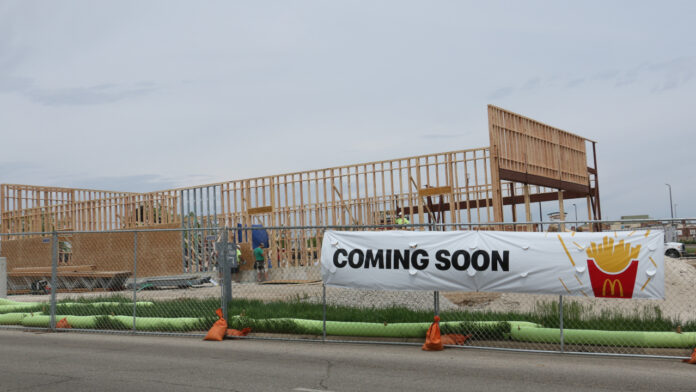 Construction is under way on a new McDonald's restaurant at the former site of a US Bank branch near Lindale Mall.
A building permit was issued last fall for the restaurant, to be located at 4520 First Ave. NE, just south of Lindale Mall. The US Bank branch formerly located at the site, originally constructed in 1985, was demolished in February after sustaining damage in the August 2020 derecho.
The new, 4,445-square-foot McDonald's will cost just under $1.5 million to build, according to building records. There's no indication yet of a possible opening date.
The most recent previous McDonald's location on First Avenue, at 1530 First Ave. NE, was closed in the fall of 2020 due to major structural issues compounded by damages from the derecho.
The first McDonald's opened in Cedar Rapids in the late 1960s in the 3900 block of First Avenue NE, at a site now occupied by Basix, an LGBTQIA bar. The second location opened in the early 1970s at 2615 Williams Blvd. SW, and remains the oldest continuously operating McDonald's in Cedar Rapids.
There are currently five McDonald's locations in Cedar Rapids and two in Marion.