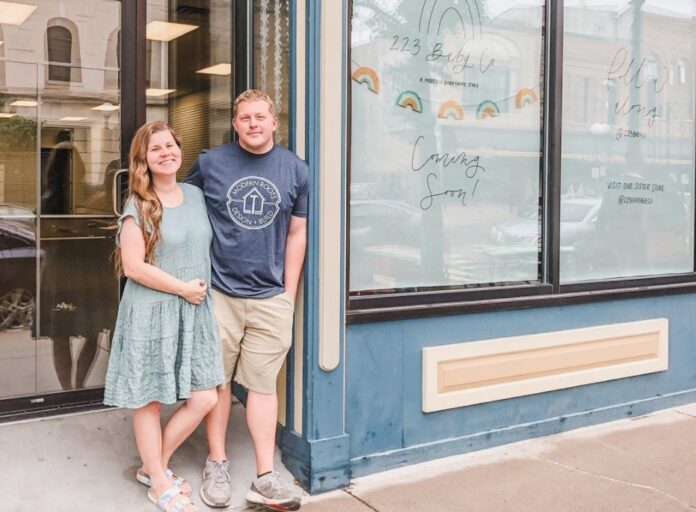 Retail stores, restaurants, a bowling alley, schools, and store expansions are among the highlights for the revamped scene in the Iowa City Downtown District, now featuring more than 20 new attractions.
To prevent an oversaturation of one type of business, the ICDD tracked the turnover for businesses and properties and implemented incentive programs to try to support a healthy merchandise mix.
Several restaurants and retail stores opened in the summer, while the rest will launch in the fall. One brewery will open in 2022.
Most of these businesses received support from the ICDD, with sponsorship from MidWestOne, in the form of grants. One recipient, 223 Baby Company, noted that the grant funds were a factor in choosing open a location in Iowa City.
"We have another store in West Branch and were encouraged to look at this space by other women in business in downtown Iowa City, knowing that a grant was there for us," store owner Macy Krall stated in a release.  "The funds were a motivator for sure, we have other business lines and may have looked the other way if this support wasn't extended to us."
Ms. Krall will cater to new mothers and family members with infants and children while supporting gifts that complement this retail segment, something explicitly called for in the Downtown's Retail Strategy.
Thanks to the influx of new businesses, downtown vacancy levels are down to 3-4% in first floor space, which is equal to pre-COVID levels. The ICDD will offer one final Retail Build-Out Grant for the next new first floor dry goods store opportunity that meets the community needs identified in the ICDD's Retail Strategy.
"We're really fortunate to be in this situation and it's important to keep this momentum," stated Nancy Bird, executive director of the ICDD. "That's why we are inviting the community to help us recruit the next great retailer through our ILoveIC Retail Referral program, which incentivizes the community to help us with the recruiting process through rewards.
Retail openings (Champions, The Knit Hole, 223 Baby Company, The Herky Shop, Iowa Book / College Barnes & Noble)
New restaurants (Tiki Tacos, The Webster, Insomnia Cookies, Marco's Island, Keto Kitchen)
New bowling alley (Spare Me)
New elementary and performing arts high school (Tamarack Discovery School and Iowa Conservatory (ICon)
New cultural venues (Riverside Theatre, The James Theater)
New board game cafe (Fortuna)
New salon (Timothy Gabriel Salon)
Expansions (Basic Goods, US Body Contour, Artifacts)
Relocations downtown (Daydream Comics, Beadology Iowa)
Re-opening (Revival)
New brewery (Reunion – 2022)