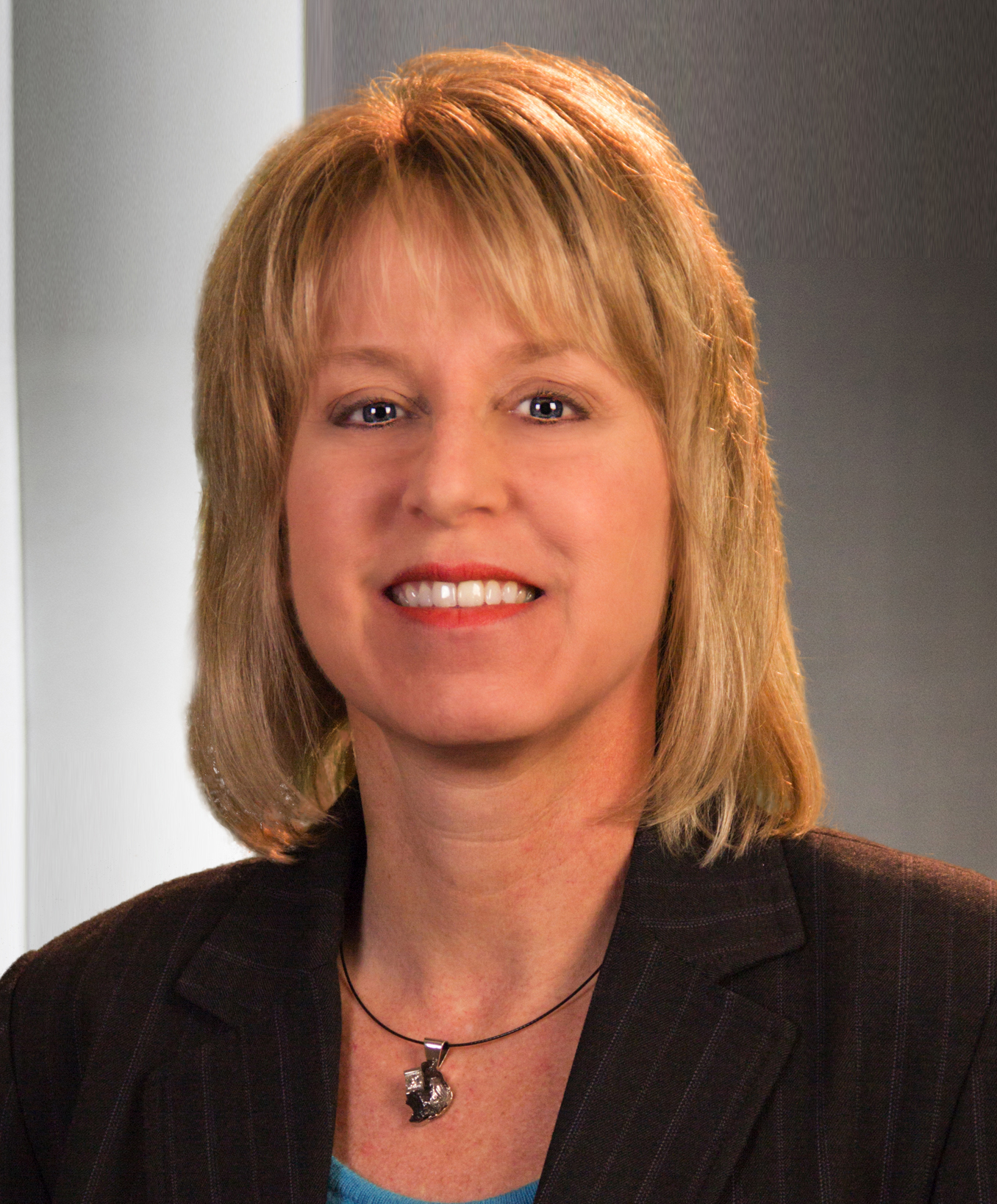 CFO, HR Green
Best Turnaround Specialist
Nominated by Steven Heyer, CEO
When Steven Heyer took over as CEO of then-struggling HR Green Co. in 2013, his first order of business was to name controller Michelle Byard chief financial officer.
"It was my belief that having a strong financial partner was critical to my ability to turn around the HR Green organization," Mr. Heyer wrote in his nomination of Ms. Byard as Best Turnaround Specialist. "During the past three years, this decision has paid dividends again and again for the company."
Ms. Byard's work with senior management in driving financial and contract negotiations and creating a revitalized business plan helped reverse a $6.5 million credit balance to a $2.5 million positive cash balance in three years.
"We are back on track," she said. "2015 was the best year ever in sales, revenue, EBITA [earnings before interest, taxes and amortization] and bonuses."
The Cedar Rapids-based engineering and technical services firm had gone without a full-time CFO since 2009, when Michael Daniel was promoted from that position to CEO. Without the oversight of a financial officer, the company became overextended and faced a financial crisis, Ms. Byard said.
"The company tried to expand its market and geographic footprint," she said. "Investments larger than the company could handle were made, causing an overreach on our debt position."
The reorganized leadership team put into place in 2013 analyzed areas of concern, and kept the entire staff informed as it put a new business plan in place.
"When we realized where we were, we were transparent with all employees and warned them of a rough patch," Ms. Byard recalled. "We needed to get out of the mess with the least hurtful way to employees."
There were no layoffs, she said, and employees retained their salaries and bonuses. To get back on track, the company cut back on expenses, divested itself of peripheral business and restructured debt. It also reviewed its accounts receivable, and focused on timely billing and collections.
As CFO, Ms. Byard's core responsibilities include tax, payroll, treasury, financial functions/statements, audit and internal control. She also oversees insurance, legal, facilities and risk management functions for the firm.
Always humble, she credited HR Green's leadership team and the entire staff with the company's turnaround. She also credited her education and experience with giving her the skills and perseverance to push through some challenging situations.
After graduating with a degree in accounting in 1995 as a nontraditional student, she worked as a public accountant on taxes and audits for several years to get a "solid footing" in the industry. She learned business finance as assistant controller for Iowa Glass Depot in Cedar Rapids from 1997-2003, and as accounting manager for CRST from 2003-2007.
In 2007, she became director of accounting of McLeodUSA. Within months of her starting the job, several key employees left and the company announced its merger with PAETEC Telecommunications (now Windstream Communications).
She helped the company through the merger, and again credited her co-workers with the success.
"If you have right members on the team, you can do anything," she said. "Nothing is ever a one-person gig. Everything is all about people."
In 2009, she was "actively looking for the right fit" when she interviewed with HR Green. The leadership team's forward thinking impressed her.
"They were trying to think outside the box," she recalled. "My different experiences, not just engineering, helped me land the job. They recognized the benefit of diversification."
Ms. Byard and her husband, Jim, live in Toddville with their two dogs and a cat. She enjoys outdoor activities, especially biking on the trail system in Linn County. She volunteers for United Way's Day of Caring and participates in the National TTT Society, which helps send underprivileged girls to summer camp.
– Angela Holmes