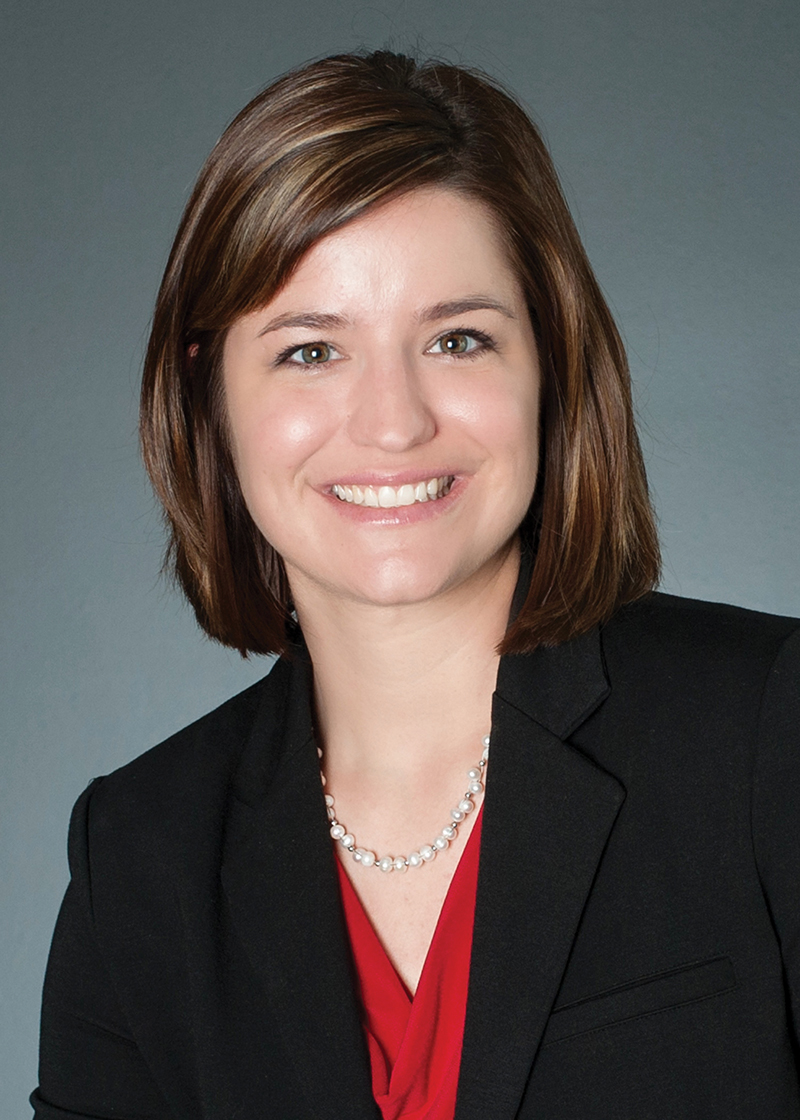 Whitney Schreder
Controller
Junior Achievement of Eastern Iowa
Nonprofit
Nominated by Christine Landa, President
Like most people in the nonprofit world, Whitney Schreder understands that there are rarely enough resources, but that's not why she's continued to expand her respon­sibilities during her five years with Junior Achievement of Eastern Iowa (JAEI).
Ms. Schreder was recognized as Non­profit Financial Executive of the Year in large part for extraordinary contributions that ex­tend beyond managing JAEI's finances as controller, including a growing role in human resources and helping out with things like event support.
"Finance is where I feel most comfort­able," said Ms. Schreder, 31. "That's my rock, so I have the freedom to play around in the HR world."
Junior Achievement provided programs on financial literacy, entrepreneurship and work readiness for about 43,000 students in Eastern Iowa last year, enlisting the services and support of about 1,300 volunteers and covering more than 10 counties. It has nine full-time and seven part-time employees.
Ms. Schreder came to JA as operations manager not long after graduating with a degree in accounting from the Universi­ty of Iowa, and was named controller 18 months later. She grew quickly into the role and expanded beyond it, finding that learning and trying new things made her job exciting.
"Whitney's strong financial acumen, at­tention to detail and incredible worth ethic make her an invaluable leader at JAEI," wrote Bob Cataldo of UFG, a JAEI board member, in her nomination. "Her charac­ter, integrity and thoughtfulness are pre­cisely what the organization looks for in a financial executive."
Other board members also praised Ms. Schreder's contributions in improving finan­cial reporting processes, providing more timely financial information and seeking out new challenges. One nominator called her "a jewel."
Becoming a controller "was not my life goal, but I really like what I do," Ms. Schreder said.
She seriously considered a career in so­cial work during her undergraduate days at the University of Iowa, but took to account­ing naturally after a few introductory cours­es. She found additional motivation to pur­sue accounting when she learned she was pregnant, believing it offered more income and career security than the other options she was considering.
At JAEI, Ms. Schreder found invaluable advice and support from Bonnie Beardsworth, who had been a kind of "CFO-on-demand" for the nonprofit. She has also received strong support from President Christine Landa and Vice President of Dis­trict Operations Erin Kurt.
With their encouragement, Ms. Schreder said she has been able to improve JAEI's fi­nancial reporting and accounting procedures so that the controller's role is not as time-con­suming, enabling her to devote more time to human resources work and helping out in other areas of the organization.
Although she has no educational back­ground in HR, Ms. Schreder said she's re­ceived strong backing to pursue training in HR topics. Both of her parents also had careers in HR.
"If I have a question, I have two subject matter experts, and I can just go over there for dinner on a weeknight and mull it over," she said.
As she continues her career with JAEI, Ms. Schreder wants to spend more time addressing the HR challenges common to small nonprofits, including high turnover and talent development. The JAEI uses typical nonprofit incentives, such as flexi­ble scheduling, but Ms. Schreder hopes to do more in areas like organizational culture and rewards.
Beyond the challenge of learning new skills, the ability of JAEI's work to make a life-long difference is one of the biggest things that keeps Ms. Schreder inspired in her role. She has seen the value of JAEI's curriculum and the rapt attention many stu­dents give their instructors, who can speak with the authority of real-world financial and business professionals.
"Any time I'm able to teach a JA class is that recharge I need," she said.
Although she's clearly being groomed as a leader in JAEI, Ms. Schreder said she's not usually inclined to think of herself as such. She said she looks to Ms. Landa and Ms. Kurt as leadership models, but rather than pursuing a specific leadership style, has tried to focus on being a good listener in order to understand how to support the other members of the JAEI team.
– Dave DeWitte