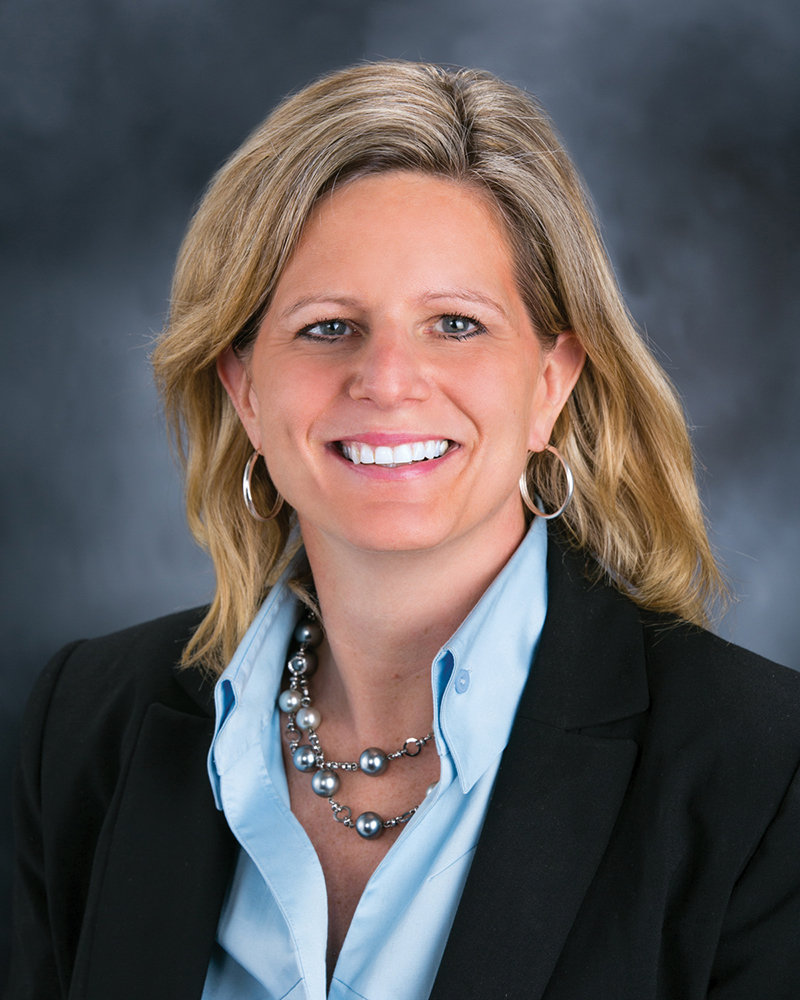 Stephanie Phelps
Senior Vice President & CFO
Aegon Asset Management
Public Company
Nominated by Darlene Greene, HR Head
Stephanie Phelps has accomplished plenty in her role as Aegon Asset Management's senior vice president and chief financial of­ficer, yet her pinch-hitting ability is one of the things that made her an easy choice for Financial Executive of the Year.
After the company's CEO resigned in 2015, she stepped into the role for almost two years, during which time she imple­mented a strong risk and control frame­work, boosted employee morale and led the company to achieve a majority of its annual financial goals.
Prior to becoming interim CEO, Ms. Phelps stepped in to fill leadership roles when needed in Real Estate, Product Devel­opment, Marketing, Compliance, Operation­al Risk and Client Services units. Each time, nominator Darlene Green wrote in her nomi­nation, she made positive changes.
"Combining humility, dedication and remarkable willingness to adapt, Stephanie models commitment and behaviors for em­ployees across functions – not to mention for women in a male-dominated industry," Ms. Green wrote.
The CFO's role at Aegon Asset Man­agement combines responsibilities for cost management, financial reporting, capital and liquidity planning and a wide array of investment products. But for Ms. Phelps, a 52-year-old mother of three, she always thought, why limit yourself?
"I've always wanted to challenge myself and the only way you can do that is take yourself out of your box and do something you think you couldn't do," she said.
As a general strategy, Ms. Phelps said she accepts her own limitations in subject matter knowledge, and seeks out the right talent, process or technology to help a de­partment become more effective.
"You're only as good as your team and my way is to hire good people on my team," Ms. Phelps said. "If I can hire people even smarter than me, that's all the better."
While reluctant to define her manage­ment style, Ms. Phelps said she's "someone who likes them [her team] to try to figure out how to get things done in their own way, because that's how they're most successful, and just try to advise around the edges."
An Iowa native, Ms. Phelps began her career as a public accountant at what is now PricewaterhouseCoopers (PwC) after graduating from the University of Iowa with an accounting degree and passing her Iowa CPA exam in 1989.
After three years, she left PwC to join insurance and financial services company Aegon (now Transamerica) in Cedar Rapids as a senior accountant in financial reporting. After seven years in the Aegon organization, she moved over to Aegon Asset Management, which manages its investment as­sets, where she rose to CFO.
She's been there for 20 years, managing through recessions that created plenty of stress and mergers that doubled the com­pany's size.
"I've had some good mentors that taught me to be steady," Ms. Phelps said. "There are always things outside your con­trol, so you keep it in perspective."
A good day for Ms. Phelps may involve landing new sales to help build the busi­ness or seeing her staff overcome challeng­ing obstacles.
"I like the fact that it's always changing, and right now what we're trying to do is build a third-party asset management business," Ms. Phelps said. "For a long time we managed money for Transamerica only. Now, we're us­ing our expertise and capabilities to manage money for unaffiliated parties, so we've been building that business most recently."
The third-party asset management busi­ness has grown to about $35 billion in as­sets, or about 25 percent of the U.S. assets the company has under management. Help­ing to grow that business has been a strong motivation for Ms. Phelps in recent years, and she expects its future growth to be a key goal for the latter part of her career.
Perhaps a more personal goal for Ms. Phelps is to find more ways to encourage and support women pursuing careers in the industry.
"I do have a special place in my heart for getting more women in management in our organization," Ms. Phelps said. "The asset management industry is shy on the number of women we have in management. We're not unique, but just how can we work on the challenges and obstacles women face?"
Ms. Phelps led the creation of a network­ing group for senior women at Aegon Asset Management. Helping women develop more confidence is one area in which she sees op­portunities for improvement.
Outside work, Ms. Phelps has served since 2015 as board treasurer for Waypoint, the Cedar Rapids nonprofit offering shelter, housing, childcare and domestic violence support for women.
– Dave DeWitte