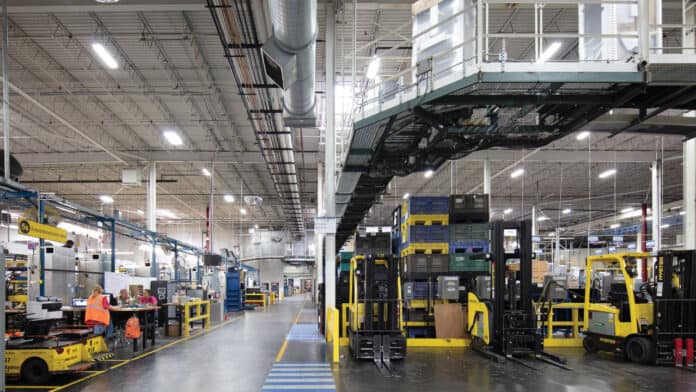 Whirlpool has entered into a second wind Virtual Power Purchase Agreement (VPPA) to progress toward reaching net zero emissions in its plants by 2030.
According to the release, the agreement with ENGIE North America will represent 53 megawatts of renewable wind energy over 12 years. Once the VPPA becomes fully operational in 2023, the company expects to offset 100% of U.S. plant electricity emissions, said Director of Sustainability Ron Voglewede.
"Whirlpool Corporation is accelerating our commitment to sustainable operations through investments like these VPPA agreements in off-site renewable energy, manufacturing plant retrofits, and ongoing energy, water and waste reduction projects," said Senior Vice President of Corporate Relations and Sustainability Pam Klyn.
The company joined the U.S. Department of Energy's (DOE) Better Climate Challenge in Feburary with the goal of reducing greenhouse gas emissions by 50% within 10 years.
"Better Climate Challenge partners like Whirlpool are committing to decarbonize across its portfolio of buildings, plants, and fleets and share effective strategies to transition our economy to clean energy," said U.S. Secretary of Energy Jennifer M. Granholm in a statement earlier this year. "Whirlpool Corporation's leadership and innovation are crucial in our collective fight against climate change while strengthening the U.S. economy."
The wind energy produced is equivalent to removing 30,633 gasoline-powered passenger vehicles from the roads each year, displacing 329,151 barrels of oil consumed each year or providing 27,662 homes electricity use for one year.
In 2021, Whirlpool reported approximately $22 billion in annual sales, 69,000 employees and 54 manufacturing and technology research centers.
Whirlpool operates a plant in Amana and in March announced they drove a 27% reduction of greenhouse gas emissions globally for all Scope 1 and Scope 2 emissions compared to a 2016 baseline, issued its first Sustainability Bond, among other innovative achivements.