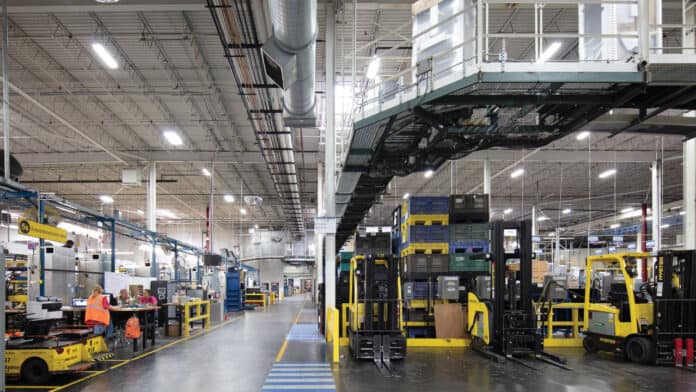 Whirlpool Corporation issued an update Monday on progress towards achieving Net Zero targets the company first announced in May 2021.
As part of this update, Whirlpool, which operates a plant in Amana, is accelerating its commitment to sustainable operations through investments in renewable energy, manufacturing plant retrofits, and ongoing energy, water and waste reduction projects, the company said in a news release.
"Our vision at Whirlpool is to improve life at home. We know fulfilling that vision requires us to think not just in terms of the four walls around us and the communities in which we live, but of the planet that sustains us," said Marc Bitzer, chairman and CEO of Whirlpool Corp. "Over the course of our history we have consistently developed products and technologies that deliver on this vision."
In 2021, Whirlpool Corp.:
Drove a 27 percent reduction of greenhouse gas (GHG) emissions globally for all Scope 1 and Scope 2 emissions compared to a 2016 baseline, accelerating the company's progress to meet its Net Zero target by 2030.
Achieved 14 percent Scope 3 Category 11 emissions reduction, in line with its target reduction of 20 percent by 2030, compared to 2016 levels.
Issued its first Sustainability Bond, with the proceeds allocated to drive positive environmental and social impacts.
Continued to develop innovative technologies and products that reduce its environmental impact.
Whirlpool's approach to fostering long-term, sustainably-resilient operations starts with design and technology to improve energy and water efficiency, as well as recyclability. Improvements as part of the World Class Manufacturing process have been rolled out in plants and operations across the manufacturing process and supply chain.
"Whirlpool takes a holistic, long-term approach to environmental sustainability," said Ron Voglewede, director of sustainability. "It's not too far into the future that we envisage manufacturing home appliances in plants that are 100 percent renewable-powered with off-site and expanded on-site wind farms and solar panels, and an end-of-life product recycling program which directly feeds into our own supply chain for new products."
Whirlpool is one of the largest onsite wind energy consumers among Fortune 500 companies in the U.S. Through expanding on-site renewables, additional Virtual Power Purchase Agreements (VPPAs), and green energy procurement, the company targets a nearly one-third reduction in its global carbon footprint in its operations.
The company is on track to achieve its Zero Waste to Landfill (ZWtL) goal for all manufacturing sites by the end of the year. Currently, 90 percent of its sites have achieved Gold or Platinum ratings using the UL ECVP 2799 Zero Waste to Landfill standard. The company has also recently joined the U.S. Department of Energy's (DOE) Better Climate Challenge, targeting a reduction of greenhouse gas emissions by 50 percent within 10 years and collaborating with the DOE and other organizations to cut carbon and save energy. Over the past five years, it has also achieved a 34 percent reduction in water consumption in its operations globally.