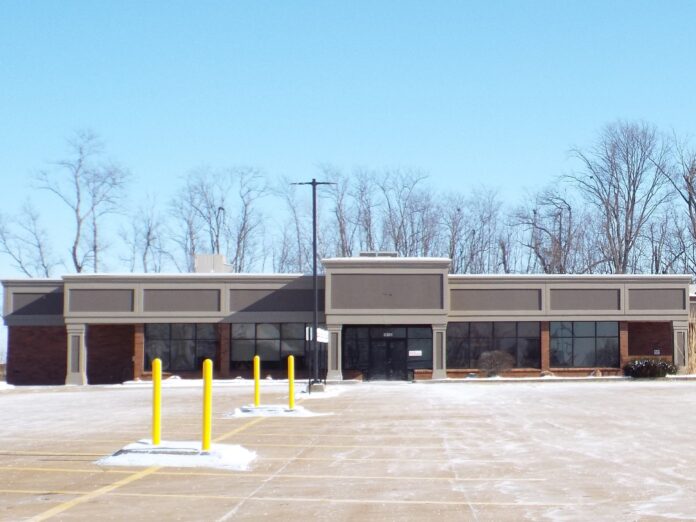 UnityPoint Health – St. Luke's Hospital will open an off-campus Emergency Department in Marion in summer 2024.
Construction will begin on the 10,000 square foot facility in spring 2023.
Following extensive planning and review as well as government approval last fall, the hospital is expanding its footprint of care with the satellite emergency department. The extension will offer fast, efficient and high-quality care like that offered at St. Luke's main Cedar Rapids ER.
According to a press release, the timing of this announcement was contingent upon two factors: working with a local property owner to secure the site at 3301 Armar Drive and receiving a "determination of non-reviewability" for the project from the Health Facilities Council at its Jan. 31 meeting.
"Opening an off-campus ER in Marion helps us serve this community better by offering a faster, closer, more convenient option for timely, lifesaving emergency care," Dr. Ryan Sundermann, St. Luke's Emergency Department medical director, said in a release. "No matter what the emergency, the new ER is equipped to handle everything from minor conditions to stabilizing treatment for major conditions such as heart attack and stroke. Time is of the essence in emergency care. This Marion location will save valuable minutes for patients and their families."
St. Luke's identified Marion as an ideal location due to its fast-growing population and community expansion projections. The new location will be crucial to the Marion community as well as Northeast Cedar Rapids and surrounding Eastern Linn County communities to receive fast, critical emergency care. Access to emergency medicine physicians close to home for residents will save lives and enhance patient recovery.
On Jan. 31, Mercy Cedar Rapids announced its second off-site, hospital-based emergency department extension in Marion. The location expects also to open in 2024.
The St. Luke's Marion ER will help alleviate congestion and enhance the patient experience at St. Luke's downtown main ER. The downtown location is one of the busiest emergency departments in Iowa.
St. Luke's Marion ER will be open 24 hours a day, seven days a week, 365 days per year. It will be staffed by board certified emergency medicine providers from East Central Iowa Acute Care, which currently serves St. Luke's main campus ER, along with nurses, patient care technicians and other healthcare professionals. 
Designed to meet the community's needs, the new Marion ER will feature:
Full-service emergency care – services like those offered at St. Luke's Main Cedar Rapids ER.

12 private treatment rooms

Advanced imaging for diagnostics and testing including CT, X-ray and ultrasound

On-site laboratory and pharmacy

Online ER Check-in and ER Passport