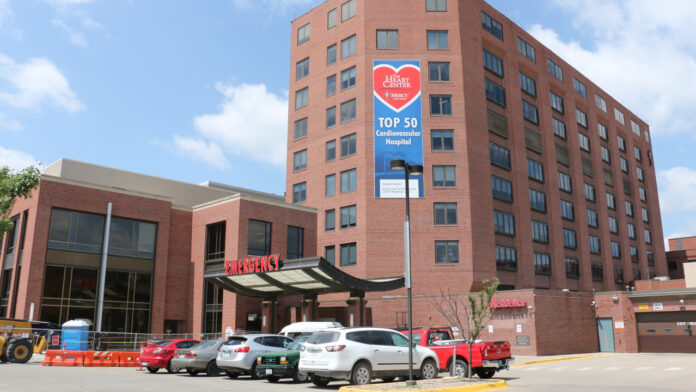 Mercy Cedar Rapids has announced plans for its second off-site, hospital-based emergency department extension in Marion.
The new facility will be built at 3701 Katz Dr. off 10th Avenue in Marion, next to the MercyCare Marion clinic. It's expected to open in 2024.
The new location is being developed after the successful model of Mercy Medical Center's Hiawatha Emergency location, which opened in 2020 at Mercy's Urgent Care facility and was the first emergency department in Iowa available outside of a hospital-based setting.
The new Marion location will be open 24 hours a day, seven days a week, 365 days a year and will offer on-site radiology and lab services. Like the Mercy Hiawatha emergency department, patients requiring additional hospital intervention will be transferred free of charge to Mercy's downtown location based on established protocols and in partnership with local ambulance services.
Existing Mercy employees will transfer to the new location, and Mercy also plans to add more staff for the new facility.
"Patient and public response to the Hiawatha location has been extremely positive," said Timothy Quinn, MD, Mercy's president and CEO, in a release. "Patient satisfaction scores for our Hiawatha ED are impressive, with nearly 90 percent of patients indicating they would recommend it to others. The greater Hiawatha community has also been tremendously supportive; people really love the convenience and service the location has provided, and our goal is to replicate that for other communities."
Mercy officials said the new Marion emergency department location is the result of extensive consumer research and multi-year planning. The development is in response to the changes within the community and the need for more capacity, which was especially evident during the COVID-19 pandemic. Building another off-site emergency department location also helps the hospital's main Emergency Department, which has seen growth and was facing the prospect of having to expand, hospital officials said.
This model also allows Mercy to locate services closer to patients for their most emergent needs, rather than expanding one site at the hospital.
"Health care is challenging us to continue to think differently about how and where patients want to receive care," Dr. Quinn said. "This new location reflects our commitment to adjusting how we provide care based on what is best for the community. We're being responsive to what patients are telling us they want for health care services. Marion is the perfect location for us to expand, (and) the new ED location will provide easier access to a growing community with the major access points of Highways 151 and 13 nearby."
"We continue to see more ED patients than any other provider of emergency services in Linn County, and building on that experience is exciting," said Dr. Matthew Aucutt, medical director, Mercy Emergency Services. "We are pleased to provide a convenient, high-quality option for life-saving care for residents in and around Marion."