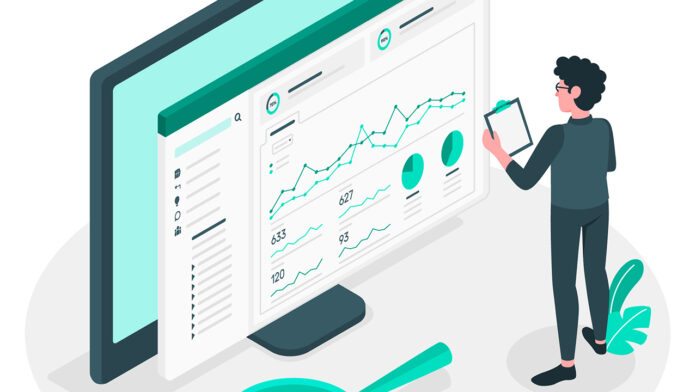 Big changes are coming to Google Analytics. 
Since 2014, millions of businesses have used Google's third iteration of Google Analytics, Universal Analytics (UA), to track their website's performance. But in 2020, Google threw a wrench into the mix by announcing the development of GA4, the next version of Google Analytics set to replace UA this summer. 
Google will officially sunset Universal Analytics on July 1, 2023. This means if you use Google Analytics and haven't switched over to GA4 by that time, you will no longer receive any website data and could lose access to your historical data for good.
GA4 vs. Universal Analytics – 
What's new & what's changing?
While GA4 will continue to provide free website analytics reporting (phew!), there are some key differences between this new iteration of Google Analytics and the current Universal Analytics. The biggest change is GA4's ability to combine data from both websites and apps in the same analytics property, giving you a more holistic view of how users interact with your brand online.
The transition from Universal Analytics to GA4 also means going from a session-based data model to an event-based data model. With this change, the metrics reported by Analytics will look a little different than you're used to. While many will be comparable to those provided in Universal Analytics, not all have a corresponding UA metric. 
The biggest implication of these changes is that there is no simple way to convert Universal Analytics to a GA4 property. Google won't make the switch for you automatically, either. GA4 properties must be created manually and connected to your site and/or app before July 1, 2023, or you will lose website data permanently. 
Timeline of changes and
what needs to be done now
Now: You can activate GA4 now. We recommend running GA4 and UA side-by-side to begin with to compare data metrics and ensure no pertinent data is lost in the switch. 
If you don't have GA4 set up by this time, you will lose website data, which can't be recovered retroactively. In other words, it's gone for good.
Though we don't have an exact date yet, Google has announced that Universal Analytics properties will be archived. Because you can't simply transfer data from a current Universal Analytics property to a new GA4 property when making the switch, you will lose all your historical data if no action is taken.
How to transition to GA4
The steps you'll need to take to make the transition to GA4 will depend on what analytics you already have on the site and when they were added.
If you've had Google Analytics for longer than 2 years and are using a Universal Analytics property, you will need to go in and create a new GA4 property to connect to your site.

If you've had Google Analytics for less than 2 years, it's possible you're already using GA4. Check your settings to see if further action needs to be taken.

If you're setting up Google Analytics for the first time, you will be prompted to create a GA4 property automatically, and won't need to worry about the transition. 
How to save your historic
Universal Analytics data
If you don't want to lose all the historical data within your Universal Analytics property once it's archived, you'll need to take action to save it. You have a few options for completing this step:
Manual export: You can manually export your data from the Google Analytics platform or by using the Google Analytics Query Explorer dev tool. 

Paid data warehouses: Another option for saving your historical data is using a data warehouse like Google's Big-Query. For large businesses or Google Analytics 360 users, this can be a good choice. However, this service often prices out smaller organizations.
What other actions will I need to take?
Unfortunately, anything that connects or integrates with your Universal Analytics property will need to be updated when you make the switch to GA4. This includes Google Tag Manager analytics event and conversion tracking, reporting tool connectors such as Google Looker Studio, and CRM or marketing platforms like Hubspot. 
Having to switch any process your business relies on is no fun—especially one so vital to your online marketing strategy. But the good news is that you still have (some) time. 
If your site is professionally managed or has been recently built or redeveloped, there's a good chance your provider is on top of this. Start by asking the question now, and you'll be in good shape for the transition later this year. Remember that it's much easier to troubleshoot errors when you're not in a crunch. So don't wait to switch to GA4 until June 30—that's like trying to find an accountant the day before your taxes are due.
Ally Machala is a digital strategist at de Novo Marketing.