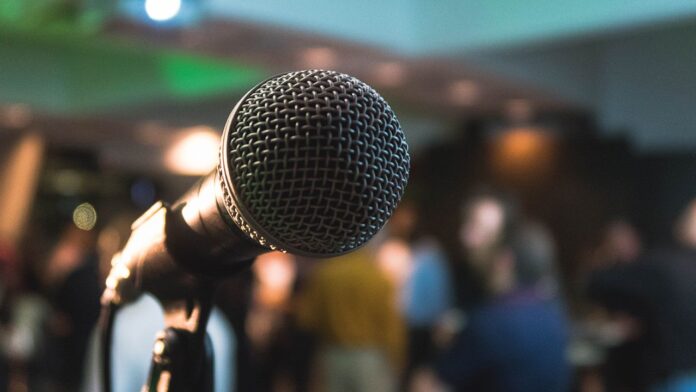 Considering journalists' role in a fair and just society, you'd think they'd earn a decent salary. That's not the case, for the most part, and the situation is getting worse thanks to the Great Resignation.
Journalist exodus
Alarm bells are blasting on the hiring side of the media job pool.
Long-time media job talent recruiter Ty Carver recently wrote a wake-up call that went viral in media hiring circles. He connected the dots between TV journalists leaving the profession in droves and that younger people don't watch, and will never watch, a TV newscast on television. Instead, they chew on little nuggets of streaming news tidbits. Let's face it — that doesn't bode well for the future of local TV news.
Rarely are local TV news stories appropriately crafted into the tidbit forms that do well on social media. Even when they are suitably streamlined to appeal to social scrollers, it's hard for those story bits to break into news feeds. Social media platforms require quid pro quo ad buys from local news outlets before granting algorithm favorability to their original content.
Andrew Heyward, a senior research professor of TV news at the Walter Cronkite School of Journalism at Arizona State University, recently published well-researched, eye-opening examinations of the local newsroom recruitment crisis. Heyward's main takeaway is that newsrooms are finding it increasingly hard to attract qualified candidates, so they're resorting to hiring less-qualified personnel to put out the day's news products. They hope no one notices the inevitable difference in quality.
This is what happens when demand is greater than supply. Big market newsrooms can't find and hire qualified talent with medium-market experience like they used to, so they're hiring candidates straight from small markets. Medium market newsrooms can't find enough top-notch talent from small markets like they used to, so they're hiring anyone with a wisp of small market experience, along with college grads who have zero experience.
Show me the $
There's decent money in TV's bigger markets, of course, which is why medium and small markets have gotten away with paying rookies and up-n-comers so little for so long. The promise of eventual big-market money was the carrot.
The most recent RTNDA/Newhouse-Syracuse survey on TV news salaries noted that some small-market reporters started their careers in 2021 for as little as $15,500. That's not a typo. Imagine earning your stripes for such little cabbage for a few years, hoping to maybe clear $25k or $30k upon landing in a medium market like ours.
Here's what happened. Journos realized that companies are clamoring for storytelling-adept employees. These companies need communications staffers who can write, edit audio/video and navigate social media. These companies need modern storytellers who can push a compelling narrative into the online world. Many are willing to pay $40-50k out of the gate.
Any decent-sized company that's been paying attention knows that it makes no sense to simply send press releases to traditional media outlets with hopes of garnering attention. That was 1994. It's 2021, and that means there are myriad opportunities to reach people digitally. Companies can create media assets and earn considerable impressions, followers, engagement, and click-throughs by hiring communications and marketing staffers with journalism skills. These staffers create the stuff that attracts customers. Modern org charts make room for them because their salaries pay for themselves, traceable via metrics like digital marketing ROI, website conversion rate, customer acquisition costs and percent of sales from digital marketing.
Who can blame a journalist for jumping ship to the "dark side," as they call it, and making a better living for themselves and their families?
Journalism 3.0
I'd like to think that journalists who choose to stay here and continue working as journalists are simply in love with the Corridor and feel a sense of duty to it. They should know that we'll appreciate the richness of context in their reporting that only a long-time resident journalist can provide.
Their longevity will also involve the ability to evolve their storytelling skills with our continually changing taste in media formats.
They'll also need to put themselves into their stories more than journalists did in the past. Gone are the days when a journalist's worth was graded on a kind of carpet-bagging neutrality that required the withholding of opinions, as well as near-anonymity in their communities.
Future long-time Corridor journalists will be of a new breed. Their work will show they care. They'll grow their storytelling craft into something that can make a difference, and we'll gravitate toward their work because we know they're choosing to stay here.
Who knows, maybe local news managers will think that's worth paying for. •
Joe Coffey has 20 years of experience as a journalist, educator and marketer in the Corridor.