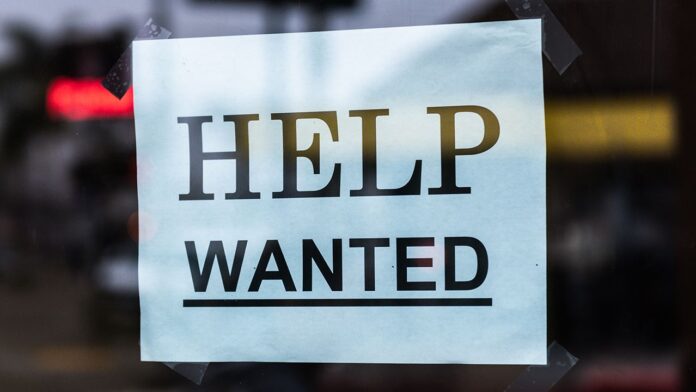 Our nation's economy relies on the more than 32 million small businesses that create jobs and provide essential services to communities across the country. This year, small business owners have faced challenges not only navigating the pandemic, but also finding workers, making sure the workers stay safe and healthy, and protecting the health of customers.
The U.S. Chamber and MetLife developed the State of the Workforce report to poll small business owners on how they are currently feeling. The latest poll, taken Sept. 30-Oct. 7, 2021, revealed that small business owners are finding it more challenging than earlier in 2021 to find workers to fill open positions and a majority support vaccination requirements for their staff.  
Growing difficulty finding workers
Nearly half (49%) of small businesses that are actively hiring say it is difficult to find candidates with the skills they need, a significant jump from only 34% in June. Small businesses that are actively hiring also are finding it harder to fill open positions (44% vs. 34% in June) and compete for talent with larger businesses in their area (42% vs. 26% in June).
The small business data comes just weeks after the Bureau of Labor Statistics (BLS) reported there were 10.4 million job openings nationwide, in August, following a record high 10.9 million in July.
Although more small businesses say they are likely to hire new employees this year (58% vs. 48% in June), there was little change in small businesses that have actually initiated the hiring process (36% vs. 33% in June).
Most small businesses support vaccine requirements
Nearly two in three (64%) of small business owners support businesses requiring vaccines for their employees — with both the Biden administration's proposed mandate and business-initiated mandates receiving equal support. Similarly, 60% support businesses requiring proof of vaccination from their customers.
More small business owners are implementing vaccine requirements for customers than in June, before the COVID-19 Delta variant worsened the pandemic in the U.S. About half (51%) are likely to or already require proof of COVID vaccination from customers, up from 38%. Two in five (61%) are likely to or already require staff to be vaccinated.
Although many small business owners (56%) see a return to a normal small business climate as distant (six months to a year away), businesses with less than half of employees vaccinated are more likely to say the climate will never return to normal (26% vs. 8% in companies with more than half of employees vaccinated).
Meanwhile, 16% of small businesses with at least half of their workforce vaccinated expect a return to normal within three months, compared to only 6% of small businesses with low staff vaccination rates.
What the experts are saying
"Small businesses are ready to hire, ready to welcome back customers, and support vaccinations to keep customers and employees safe," said Tom Sullivan, vice president of small business policy at the U.S. Chamber of Commerce. "However, the worker shortage crisis threatens the economic recovery across the country, and many small business owners have simply given up on finding new staff. Congress needs to focus on making it easier for small businesses to hire the people they need to grow, compete, and thrive." •
Thaddeus Swanek is senior writer and editor with the U.S. Chamber of Commerce's strategic communications team.