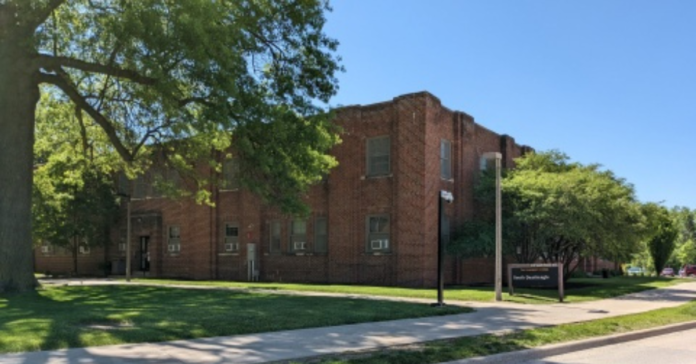 The University of Iowa is attempting to raze two campus buildings, the South Quadrangle Building and Pride Alliance Center, in another move to facilitate its 10-year facilities master plan.
If approved by the Board of Regents on April 19, a total of $3.85 million in deferred maintenance would be removed. It will cost $1 million to raze both buildings, with funds coming from the Treasurer's Temporary Investment Income.
The South Quadrangle Building is a two-story, 28,800 square foot building that houses the ROTC program and health and human physiology department.
In May, the ROTC would relocate to the first floor of the old Pharmacy Building. The health and human physiology department would move to the new west campus academic building, according to agenda documents.
In addition to deferred maintenance, updating the South Quad with a new utility connection would add more than $2 million to the university's expenses.
The Pride Alliance Center, which provides opportunities and holistic wellness for LGBTQ students, would relocate to a different university-owned home at the end of the academic year.
Bulldozing the Pride Alliance Center's current location will give way to new surface parking, critical for the new west campus academic building and adjacent Gerdin Athletic Learning Center, agenda documents show. This series of decisions will save the university $15 million, as opposed to constructing parking as part of the new academic building's structure.
Other UI development projects will come before the Board of Regents next week, including a 985-space, five-level parking ramp on a portion of Parking Lot 43 north of Kinnick Stadium, a revamped UI Hospitals & Clinics emergency department and a renovated Van Allen Hall.
UI will also ask for approval to lease facilities owned by Siouxland Family Medical Education Foundation, allowing the university to assume operations of its family medicine practice and residency program.