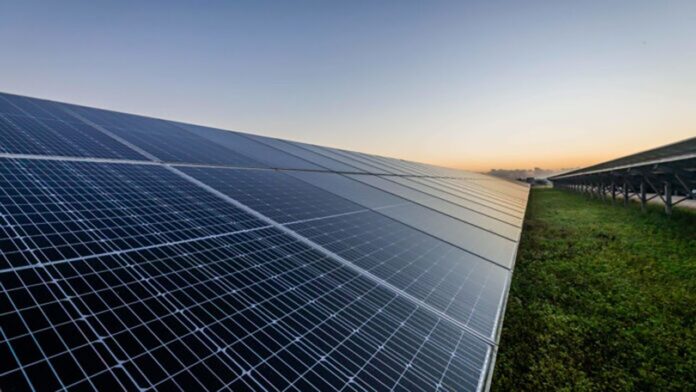 Alliant Energy recently announced their plans to acquire Phase I & II of the Duane Arnold Solar Project in Linn County, serving renewable energy to Alliant customers across Iowa. Together, the two phases of the Duane Arnold Solar Project will generate enough electricity to power at least 40,000 typical Iowa homes per year. In addition, phase II of the project will also include 75 megawatts of battery storage to store electricity and release it to the grid when customers need it most, even when the sun is not shining. This is good news for Linn County and the state of Iowa.  
As one of the most efficient power generation sources for limiting carbon dioxide emissions, solar energy is an effective and responsible way to generate electricity. For decades, solar projects have been a part of our communities, providing good-paying jobs, economic development, and local government revenues.
Importantly, Duane Arnold Solar will use a relatively small amount of land. As established in the applications submitted to the Iowa Utilities Board (IUB), Duane Arnold Solar encompasses less than 1% of Linn County's 324,500 acres of farmland. Solar can also provide economic and environmental benefits, including soil restoration, enhanced biodiversity, and improved water quality.  
Solar projects have minimal impact on the underlying soil. When the project ceases operation, the facilities will be decommissioned, returning the land to its original use. To accommodate agriculture after decommissioning, the land will be tilled to break new vegetative growth, enhancing the topsoil condition and leaving it in the same or better condition than before the project was installed. 
Furthermore, employing solar as an electricity generation method significantly reduces emissions of harmful gases released by burning fossil fuels. For example, as established in its IUB Application, Phase II of the Duane Arnold Solar Project is estimated to reduce CO2 emissions by approximately 9.49 million metric tons compared to an equivalent coal-fired facility and 4.1 million metric tons in comparison to a natural gas facility. Reducing these emissions deters a wide variety of human health issues and decreases the formation of smog and haze.  
NextEra Energy Resources, developing Duane Arnold Solar, is an experienced and national leader in renewable energy development. They have a proven track record of building solar projects safely and responsibly while delivering economic and environmental benefits to local communities across America.  
As a supporter of renewable energy development in the Midwest, Clean Grid Alliance is pleased to see the Duane Arnold Solar Project bring homegrown, clean, renewable energy to tens of thousands of Iowans. It's exciting to see a significant investment like this solar project brought to Linn County, creating local jobs and providing broad economic benefits for years to come. 
Peder Mewis is regional policy manager for Clean Grid Alliance, a non-profit organization that supports renewable energy.