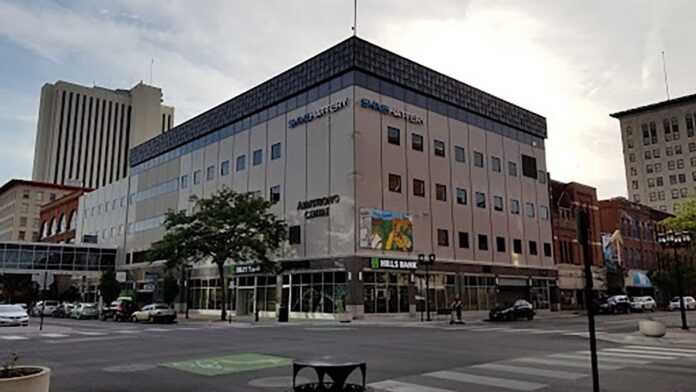 It was recently reported that the Esther and Robert Armstrong Charitable Trust, established in 2002, will give away its remaining funds, $4.2 million, equally to seven organizations, mainly in Linn County.
The beneficiaries are Coe College, Cornell College, the Cedar Rapids Museum of Art, St. Paul's United Methodist Church Foundation, the YMCA of the Cedar Rapids Metropolitan Area, United Way of East Central Iowa and the Global Ministries of the United Methodist Church (Atlanta).
It's worth reminding readers that this amazing gift was from the generosity of one of Cedar Rapids' most iconic business leaders from the 20th century and his eponymously named Armstrong Department Store in downtown Cedar Rapids.
"The Armstrong family has been a pillar of our community for decades, and we appreciate their support of United Way of East Central Iowa's mission over the years," said Kristin Roberts, president and CEO of the United Way of East Central Iowa, in a news report. "A gift of this size is incredibly important to not only the United Way but to the entire community. It allows us to invest these funds to create sustainable change in Eastern Iowa both now and for years to come."
Mr. Armstrong, who died in 1990, was one of a handful of community leaders who could get things done with little of the bureaucratic messiness of today.
It should also be noted that Mr. Armstrong was instrumental in helping Percy Harris, Cedar Rapids' first Black doctor, who moved to Cedar Rapids in 1957, secure land next to St. Paul's Methodist Church to build a home in what was then an all-white neighborhood.
Mr. Armstrong, who befriended Dr. Harris in 1961, said the following at a church meeting to discuss the selling of the land to Dr. Harris:
"I feel that this man, as a Christian brother in this church, should be given the opportunity to live where he wishes to live, and if this man is good enough to become a member of St. Paul's Church and take the oath of membership in this church, I believe that he is good enough to live beside me, or you, or any other member of this church and that is the issue and only issue involved here."
Mr. Armstrong's grandson, Jon Dusek, now runs Armstrong Development Corporation, which includes the redevelopment of the Armstrong Department Store into various offices and restaurants in the heart of downtown Cedar Rapids.
The generosity and leadership of families like the Armstrongs and Halls in the last century, and the Smiths and Gerdins in the current century, illustrate the importance of family businesses and their communities.