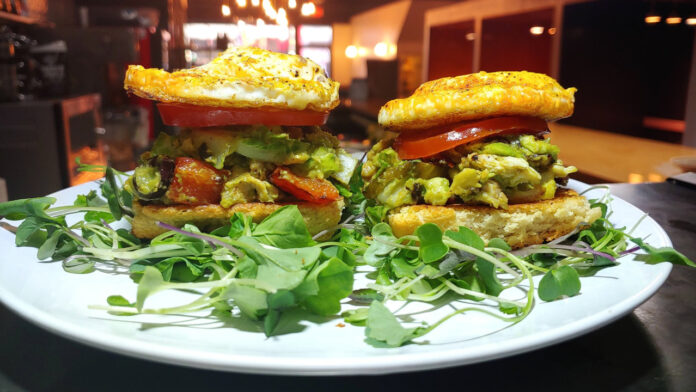 The winner of the "Race for the Space" program, The KETO Kitchen, will host a grand opening at their new downtown space located in the Armstrong Building, at Third Avenue and Third Street SE, today (Jan. 26) from 4-7 p.m.
KETO Kitchen won the inaugural "Race for the Space" program in September. The competition was produced by the Cedar Rapids Metro Economic Alliance and funded by the Downtown SSMID (Self-Supported Municipal Improvement District).
Finalists for the program were announced in August.
"Opening our doors in downtown Cedar Rapids is a dream come true," said Mo Nasraddin, founder and CEO of The KETO Kitchen. "We can't wait to serve our delicious, healthy, and nutritious meals to the Cedar Rapids community and become a staple in the downtown core."
Through an application and committee selection process, the winning business was announced in a "Shark Tank" style event last fall. Mr. Nasraddin's The KETO Kitchen received the grand prize of $20,000, a $7,500 credit towards architectural design services and buildout support from Form Function Studio, a complimentary eight-week owner education course to build a more valuable business provided by BerganKDV, and a one-year membership to the Economic Alliance.
The KETO Kitchen offers food that accommodates many different lifestyles and diets, including KETO, gluten-free, whole 30, paleo, vegetarian, vegan, and low-carb options. Mr. Nasraddin said  he noticed there are very few local restaurants that offer these options, particularly for those with Celiac disease. It is one of the only restaurants that is completely gluten-free.
Mr. Nasraddin said plans to continue to pursue the American dream while helping people live more active, healthy lifestyles.
The KETO Kitchen' services include their Live Better Club, a meal prep program that offers nutritious, ready-made meals with free delivery, and their 30-day weight loss programs.
"'Race for the Space' has proven to be a success, and we are excited to see it come full circle," said Downtown District executive director Jesse Thoeming, "Helping an entrepreneur get a jump start on their business is what this program was all about and we are thrilled to welcome The KETO Kitchen to their new home in downtown Cedar Rapids."
Darryl English, owner of WeDream Cyber Cafe, and Darcel Pledge, owner of ExCel Childcare Services, both received the runner-up prize of $10,000 to go towards rent and build-out expenses. They are still actively looking for their perfect space in the downtown area.