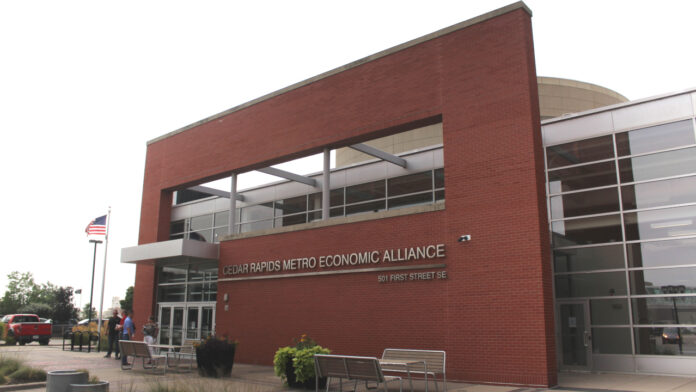 Three businesses have been selected as finalists for the Cedar Rapids Metro Economic Alliance's "Race for the Space" program.
Darcel Pledge with ExCel Childcare Services, Mohamed Nasraddin with The Keto Kitchen, and Darryl English with weDream Technical Solutions will have the chance to compete for the opportunity to win $20,000 towards rent and build-out at a selected property in downtown Cedar Rapids.
The "Race for the Space" finalists will pitch their business idea at a "Shark Tank" style event Sept. 14, featuring "sharks" from local professional organizations. The winner will be announced that night and presented with a check for $20,000.
The winning business will also receive a $7,500 credit towards architectural design services and build-out support with Form Function Studio and a complimentary eight-week owner education course to build a more valuable business, provided by BerganKDV.
The competition is being produced by the Cedar Rapids Metro Economic Alliance and funded by the Downtown SSMID (Self-Supported Municipal Improvement District).
"Our selection committee pored through the dozens of applications and scored each one based on an extensive rubric," said Jesse Thoeming, Downtown Executive Director, in a release. "These three local businesses ultimately had the highest score, and we are very excited to welcome one of them to the Downtown District."
Meet the finalists: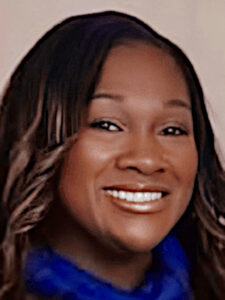 ExCel Childcare Services, owned and operated by Darcel Pledge, is located in Cedar Rapids and aims to provide quality child care blended with an authentic educational experience for all students. ExCel's mission is to promote and foster developmental growth for each child in the areas of childhood literacy and social-emotional behavioral skills. The company centers their work on building healthy relationships amongst our students, families, staff, and community, providing social-emotional awareness, project-based learning, mental health services for staff, students, and families, and developing community partnerships to help youth engage in employment opportunities to prepare them for the real world.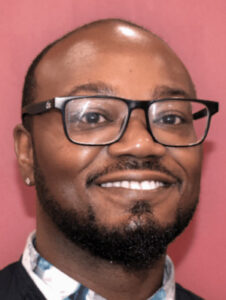 WeDream Cyber Café, owned by Darryl English, is an internet and gaming café that focuses on providing an environment where gamers can meet, play games, and enjoy themselves. The company's focus is to provide e-sport team-based events, cyber security educational classes, and technical project-based learning. WeDream Cyber Café is a technology-based option for after-school programs and community outreach events. The facility will provide a safe environment for children to learn about computers, coding, and technology in general. WeDream Cyber Café will be a place where kids can come after school and learn about technology, while also having fun. Community outreach events will introduce them to new technology and teach them how to use it.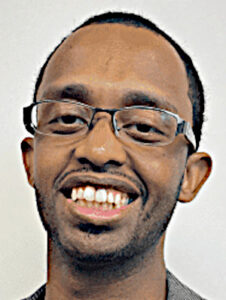 The KETO Kitchen is owned by Mohamed Nasraddin, a rising Sudanese-American entrepreneur in the greater Eastern Iowa area. Mohamed was born in Khartoum, Sudan, and immigrated to the United States as a child with his family to escape conditions of war and pursue the American dream. Since he was a small child, Mohamed has shown a tremendous passion for business. He has shown this ingenuity throughout his life's work and missions. "The American dream" was actualized for Mr. Nasraddin when he started his tech/web development companies "TK-Iowa" and "Esper Creations." As a "tech-geek," as Mo describes, these endeavors lead to a greater passion for building businesses. Despite his success with his tech/web development companies, Mr. Nasraddin struggled significantly in his personal life. He was morbidly obese, pre-diabetic, and had other health concerns. He then discovered the "Keto diet," a high-fat, adequate-protein, low-carbohydrate mainstream dietary therapy that in medicine is used mainly to treat hard-to-control (refractory) epilepsy in children. The diet forces the body to burn fats rather than carbohydrates. He lost 110 to 120 pounds in the span of six months and reversed his health concerns. Through his health journey, Mr. Nasraddin struggled to find places to eat that would accommodate his lifestyle. As an entrepreneur trained to solve problems, he opened The KETO Kitchen, a restaurant designed with health in mind. The KETO Kitchen offers food that accommodates many different lifestyles and diets, including KETO, gluten-free, whole 30, paleo, vegetarian, vegan, and low-carb.
For more information about Race for the Space, contact Downtown District executive director Jesse Thoeming at jthoeming@cedarrapids.org or communications director Nikki Wilcox at nwilcox@cedarrapids.org.