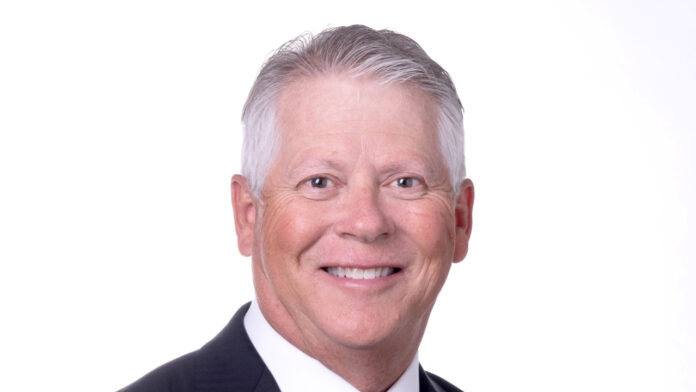 Private Wealth Asset Management has announced Bryan Johnson, a former Wells Fargo Wealth regional managing director, as the financial firm's new CEO.
Mr. Johnson has more than three decades of experience in private banking, trust, brokerage and investment management. In his new role at Private Wealth, Mr. Johnson will further develop the firm's commitment to local service and people-focused culture. An Omaha resident, Mr. Johnson spends about three weeks each month working in Cedar Rapids.
"Private Wealth is about culture, philosophy and a circle of services surrounding the client," Mr. Johnson said in a release. "We believe in working together. We believe in our people. And we believe nice people will finish first. That's how we build and maintain our relationships – and offer the experience clients are looking for in a financial partner."
Before joining Private Wealth, Johnson, an Iowa native, had responsibilities for five Midwestern states. During the course of his career he witnessed many changes in financial services, including the current industry trend of larger institutions consolidating resources in larger markets, leaving clients in smaller markets to rely on service from a distance.
"Large financial firms are abandoning smaller markets like Cedar Rapids, Des Moines, Omaha and San Antonio – which is a pretty big city – because they are driven by profit, not what's best for clients," Mr. Johnson said. "At Private Wealth we are looking to grow and expand, but I don't see us in major metropolitan cites. Our focus is not to become a huge company, because there's a danger of losing camaraderie and the ability to provide people with truly personalized, local service. If and when we grow, we will do that because we found the right people and the right culture fit, and not because we are searching for more profit."
While considering a new position, Mr. Johnson wanted a firm committed to staying in local markets, and found that in Private Wealth.
"At Private Wealth, as an independent firm, we are able to decide on a local level what is best for clients," Mr. Johnson said. "We are able to tap into products and resources from any financial institution for the benefit of our clients and not be limited to resources available at the bank we work for. If I would have gone to work for another large financial institution, I would be trading one set of problems for another. Private Wealth is driven by the advisors, the ones who are closest to the clients. The majority of our owners are advisors and the advisors lead decision-making because they are the people who best understand what clients need."
Private Wealth says they distinguish themselves in the industry by working collaboratively to offer highly tailored solutions. The firm surrounds clients with a circle of services provided by experts in a number of financial specialties. Bringing more than 370 combined years of experience, the Private Wealth team has historically managed more than $5 billion in assets under advisement.
Mr. Johnson joins a rapidly expanding Private Wealth team of about 40 colleagues. The firm officially launched Sept. 3 with offices in Omaha, West Des Moines and Cedar Rapids, then rapidly expanded into Texas, opening locations in San Antonio and Corpus Christi Oct. 1.