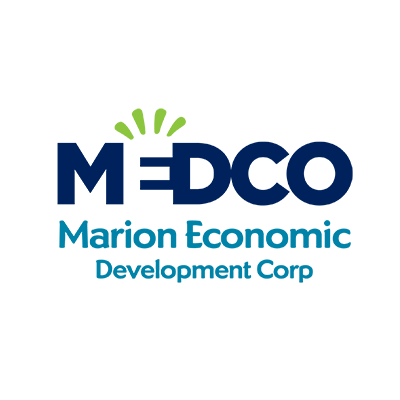 Marion Economic Development Corporation (MEDCO) has released the Marion Community Index for the third quarter of 2022. The report is informed by a business survey that allows MEDCO to measure the health, challenges, optimism, and opportunities of the organization's business partners. 
Seventy-two companies participated in Q3. The survey focuses primarily on sales growth, material pricing, and employment trends. Survey responses were collected during the week of Oct. 3. Findings included:
63% of companies experienced Q3 sales growth compared to the same quarter last year. (A decrease of 2% from Q2 and 1% from Q1).

42.5% of companies expect sales to grow in the next quarter (a decrease of 10% from Q2 and 26% from Q1), while 55% expect sales to grow in the next year (an increase of 5% from Q2 and a decrease of 22% from Q1).

81% of respondents experienced an increase in raw material prices over the past quarter, compared to 92.5% in Q2 and 96% in Q1.

59% expect material prices to continue to increase in the next quarter, while 63% expect that to continue over the next year. This is a decrease compared to 70% and 73% respectively in Q2 and 88% and 86% in Q1.

44% of companies added employees to their team in the second quarter compared to 60% in Q2 and 41% in Q1.

43% anticipate increasing their workforce in the next quarter, while 58% anticipate workforce growth over the next year.
When asked about the primary challenge for their business right now, workforce attraction moved from the number three to number one spot in Q3. Costs of materials/inflation dropped to second amongst concerns after a string of firsts. Supply Chain ranked third. Over the next six months, respondents in Q3 also feel workforce attraction will be their primary challenge. There is rising concern that the general business climate (regulations, taxes, politics) will be more of a challenge in the next six months.
"Economic uncertainty is the biggest concern for all of us going into the end of 2022. The continued rise of interest rates is starting to create hesitation on the part of businesses who are less sure of their ability to get the return they require on their investments," Brady Quinn, MEDCO's Business Retention Specialist, stated in a news release. "Most businesses have been able to adjust expectations on supply chain reliability, but many are now faced with the prospect that inflated costs coupled with higher borrowing costs may make investments less attractive. Workforce demand remains strong, while the quality of applicants continues to lag. The resiliency and diversity of our local economy has always fared better than most during tough economic times."
Additional trends and data points are available here.