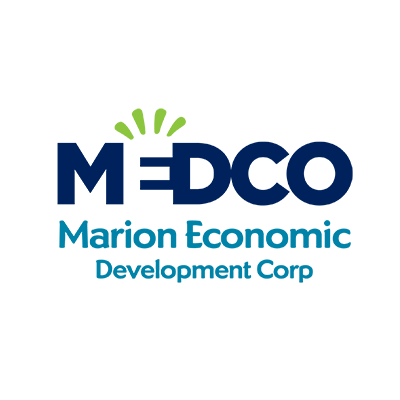 Marion Economic Development Corporation (MEDCO) has released the Marion Community Index for the second quarter of 2022.
According to a news release, the report is informed by a newly developed business survey that allows MEDCO to better measure the health, challenges, optimism, and opportunities of the organization's 190 business partners. The survey focuses primarily on sales growth, material pricing, and employment trends. 
Survey results were collected during the week of July 11th following the completion of Q2 2022, according to the release.
Findings include:
65% of companies experienced sales growth compared to the same quarter last year. (An increase of 1% from Q1)
52.5% of companies expect sales to grow in the next quarter (a decrease of 26.5% from Q1), while 50% expect sales to grow in the next year (a decrease of 27% from Q1)
92.5% of respondents experienced an increase in raw material prices over the past quarter, compared to 96% in Q1.
70% expect material prices to continue to increase in the next quarter, while 72.5% expect that to continue over the next year, compared to 88% and 86% respectively in Q1.
60% of companies added employees to their team in the second quarter compared to 41% in Q1.
45% anticipate increasing their workforce in the next quarter, while 60% anticipate workforce growth over the next year compared to 50% and 57% respectively in Q1.
When asked about the primary challenge for their business right now, costs of materials and inflation continued to be first amongst their concerns (32.5% compared to 30% in Q1). supply chain (25% compared to 20% in Q1) ranked second (third in Q1), and workforce attraction (20% compared to 27% in Q1) ranked third (second in Q1).
Over the next six months, respondents continued to expect costs of materials and inflation to be their primary challenge with Workforce Attraction coming in second and Business Climate rounding out the top three.
"Although sales growth in the current second quarter increased again compared to the second quarter a year ago, we noticed a significant decrease in expected sales growth in the short and near term." says Brady Quinn, MEDCO's Business Retention Specialist, in the release. "The general sentiment is that actions by the federal reserve will begin to slow demand and therefore ease supply chain. Very quickly primary challenges will revert back to labor availability and retention."
The Marion Community Index is updated each quarter. The full quarterly index report is available here.