Matt Dodds of Dupaco Credit Union has been elected to serve as chair of the Iowa Credit Union League (ICUL) Board of Directors for 2022-2023.
ICUL is the trade association for Iowa's not-for-profit credit union industry. By serving on the ICUL Board, Mr. Dodds represents the collective interests and future of Iowa's 80 credit unions and their more than 1.5 million members.
"On behalf of the Iowa Credit Union League, I would like to congratulate Matt Dodds of Dupaco on being selected to serve on the ICUL Board of Directors," said ICUL president and CEO Murray Williams in a news release. "Matt brings a wealth of knowledge and insight to the board and we sincerely appreciate his dedication to improving the financial lives of consumers and the credit union philosophy of people helping people. I look forward to working with him."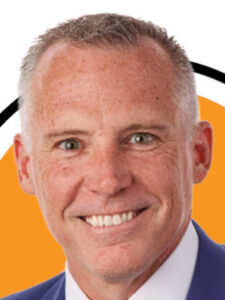 Matt Dodds is the chief operating officer for Dupaco. He has been with the financial cooperative for nearly 20 years. He was elected to the ICUL board of directors in 2015 and first elected as chair of the board in 2021.
"It's an honor to be elected to serve on ICUL's Board of Directors," Mr. Dodds said. "I believe strongly in the credit union industry and look forward to working with other Iowa credit union leaders to develop initiatives that will help improve the financial lives of our members and advance the credit union movement."
Founded in 1948 by ten Dubuque Packing Company employees, Dupaco now serves residents in 118 counties throughout Iowa, northwest Illinois and southwest Wisconsin. Dupaco's membership has grown to more than 153,000, with assets exceeding $2.9 billion. It has more than 650 employees and 22 branch office locations.