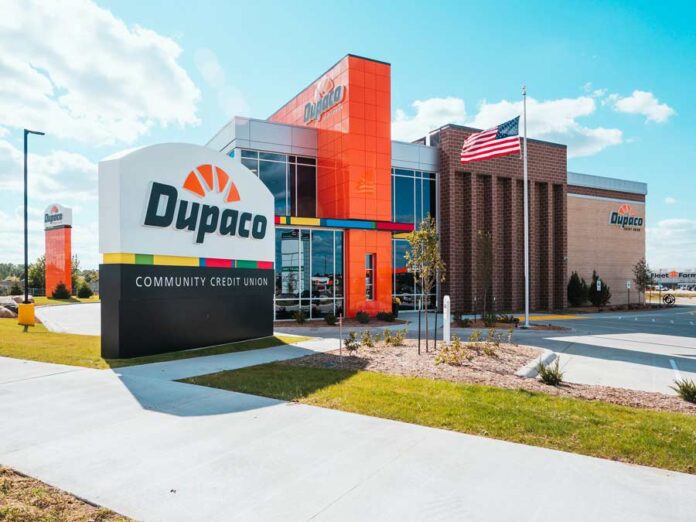 Dupaco Community Credit Union —  a nonprofit, member-owned financial cooperative headquartered in Dubuque — is spreading rapidly into Cedar Rapids at 4615 Crosse Point Blvd. and Coralville at 2350 Corridor Way.
The 9,654 square-foot Cedar Rapids branch building features an open concept and touchscreen technology to help members learn more about topics like credit scores and home buying options in a game-like atmosphere, according to a press release.  In-branch staff are available to coach members as well. There are 10 employees at the new facility.
A service delivery technology called interactive video teller lets tellers talk in real-time and face-to-face transactions from a distance. Other features of the building include interactive laboratory tables, built-in electronic wall displays and signage and lighting that uses LED illumination to reduce electricity costs by more than 35% annually.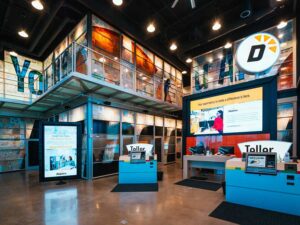 "Video tellers allow our on-site branch employees to spend more time with members having deeper conversations about money, advice and services," said Torri Freese, branch manager for Dupaco. "We also expect the video tellers to increase future opportunities for member convenience — to serve more members, in more places, with expanded hours of service."
The 18,936 square-foot Coralville branch is three stories, with the second floor currently leased and the third floor partially leased. The credit union plans on remodeling the building's first floor in late 2021 in preparation to open a learning lab branch office in late fall of 2022, according to a press release.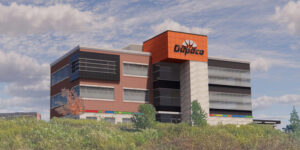 Video teller technology will also be in place at the Coralville location, as well as iPad training counters to help members learn how to use Dupaco's increasing number of mobile services.
With the acquisition of the new offices, Dupaco hopes staff will be better equipped to help members understand and control their money through hands-on demonstration of all services they offer.