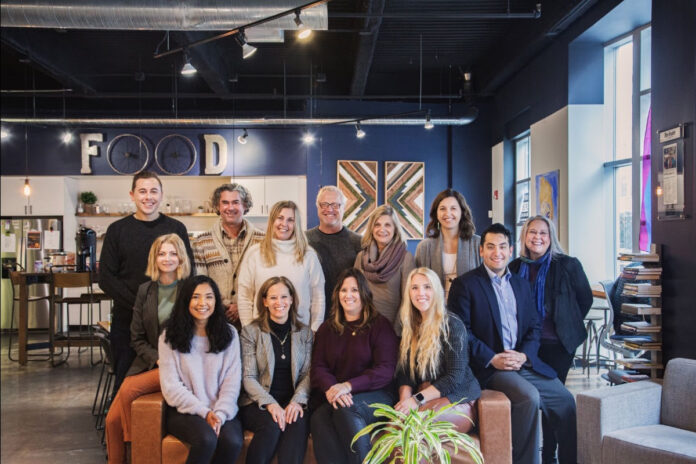 The Iowa City Area Business Partnership (ICABP) and Iowa City Area Development Group (ICAD) are formally approving a resolution to merge by July 1, 2023.
ICABP president and CEO Kim Casko announced the recommended merger Thursday, Oct. 20 in an email to ICABP members. ICAD board members approved the merger resolution Nov. 7, while the ICABP board agreed to terms Nov. 17.
A new organizational name, along with a transitional plan and governance structure of the new entity, will be voted on in spring 2023. A final vote in May is anticipated to approve the organization's design and articles of incorporation.
Design work will begin in December after a Merger Advisory Council, comprised of current board members, is formed later this month.
"While this type of merger has been considered before, we both believe that now is the time," said ICABP president and CEO Kim Casko in a video. "We've done extensive research on various models and exploration calls with other similar organizations around the country. With the evolution of economic development, and the overlap of our work and the businesses we serve, we truly believe we can bring greater value to the business community with a merged organization."
Traditionally, the ICABP served "local business" while ICAD served "interstate commerce" but those lines have since blurred, according to the merger's website.
Ms. Casko said a merged organization will be able to provide a streamlined suite of business support services for startups and mature businesses alike, a capacity for greater impact and a singular, greater voice to advocate for businesses at the state and local level.
In an email to ICAD members, ICAD president Kate Moreland said the two organizations have been working together more closely after co-locating to MERGE in downtown Iowa City in 2019. During the pandemic, the two organizations worked "side-by-side," she said.
Ms. Moreland will resign as ICAD president but remain involved with the new organization as a part-time consultant for the Better Together 2030 All In Vision, as well as start her own independent venture called Kate Moreland Coaching meant to help people and organizations focus on well-being.
"There's a lot of issues facing people and organizations, and change happening and uncertainty," Ms. Moreland said in October, "so (I'll) just (be) using my skills in a different way to try to support organizations in the time that we're living in."
Tom Banta, ICAD's director of strategic growth, will become the interim ICAD president in January, pending approval.
A position description for the joint entity CEO role will be created and the boards will determine how the role is filled.
"We are not assuming that the role will go to either Kim or Tom," the website states.
"I'm excited to see the overwhelming support for the merger of ICAD and ICABP," said Adam Keune, co-founder and chief growth officer at Higher Learning Technologies and an ICAPB board chair, in a press release. "Both organizations have done amazing work for our community and that work will only be amplified by having a unified voice to better serve the Johnson County community."
The Better Together 2030 vision, spearheaded by the ICABP, ICAD, Think Iowa City and Iowa City Downtown District was officially launched Nov. 10 at the Terry Trueblood Recreational Area. A steering committee and core planning team of influential leaders in the Corridor will create a data-driven plan to define the region's future objectives.