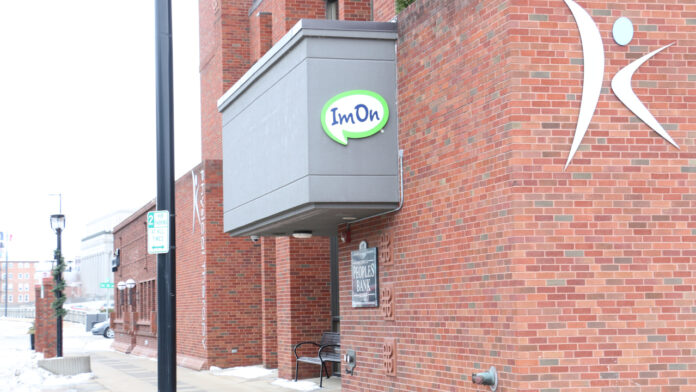 ImOn Communications has announced plans to acquire FiberComm, a Sioux City-based provider of broadband and voice services for businesses.
FiberComm has been providing internet and voice services to the Sioux City market for more than 20 years.
ImOn was founded in Cedar Rapids in 2007 as a single-market cable provider and has transformed into a regional fiber-to-the-premise platform that currently owns and operates a network spanning more than 2,000 miles that reaches more than 77,000 households and businesses.
"ImOn and FiberComm share a vision to provide reliable, high-quality services and responsive, caring customer support in our respective markets," ImOn CEO Patrice Carroll said in a release. "We look forward to working with FiberComm's excellent team to build ImOn's service footprint in the western part of Iowa and provide fiber broadband services to both residents and businesses in the Sioux City area."
"The FiberComm team is excited by the opportunity ImOn brings to Sioux City," added Al Aymar, CEO of FiberComm. "Both residents and businesses in our community will benefit greatly from the fast, reliable fiber-to-the-premise broadband services and superior level of customer care."
The acquisition of FiberComm, announced Jan. 12, will be ImOn's first expansion of its service footprint outside of Eastern Iowa.
ImOn continues to work to complete its network expansion to all homes and businesses in Cedar Rapids, Marion, Hiawatha, Iowa City, Coralville and Dubuque. The company recently announced it had expanded its fiber network to 25,000 additional residential and business addresses in Eastern Iowa in 2022.
ImOn was itself acquired by Goldman Sachs Asset Management's infrastructure investing business in early 2022.
The FiberComm transaction is expected to close in 2023 and is subject to obtaining customary regulatory approvals.
Charlesmead Advisors, LLC, served as Exclusive Advisor to FiberComm on the transaction, while ImOn was advised by Shuttleworth & Ingersoll and Morgan Lewis & Bockius.