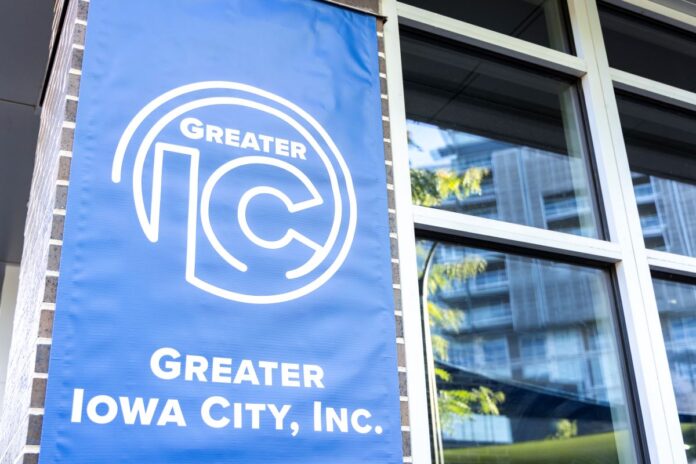 The recently merged Iowa City Area Development Group (ICAD) and the Iowa City Area Business Partnership have rebranded as Greater Iowa City, Inc., a name that reflects its support for all communities within Johnson County.
"We know this new name will remain relevant now and to our work decades in the future," said Robin Therme, Transition Executive board chair and president of CIVCO Medical Solutions. "Greatness embodies greatness. I love the name because the new organization has plans to make this area even greater than it already is."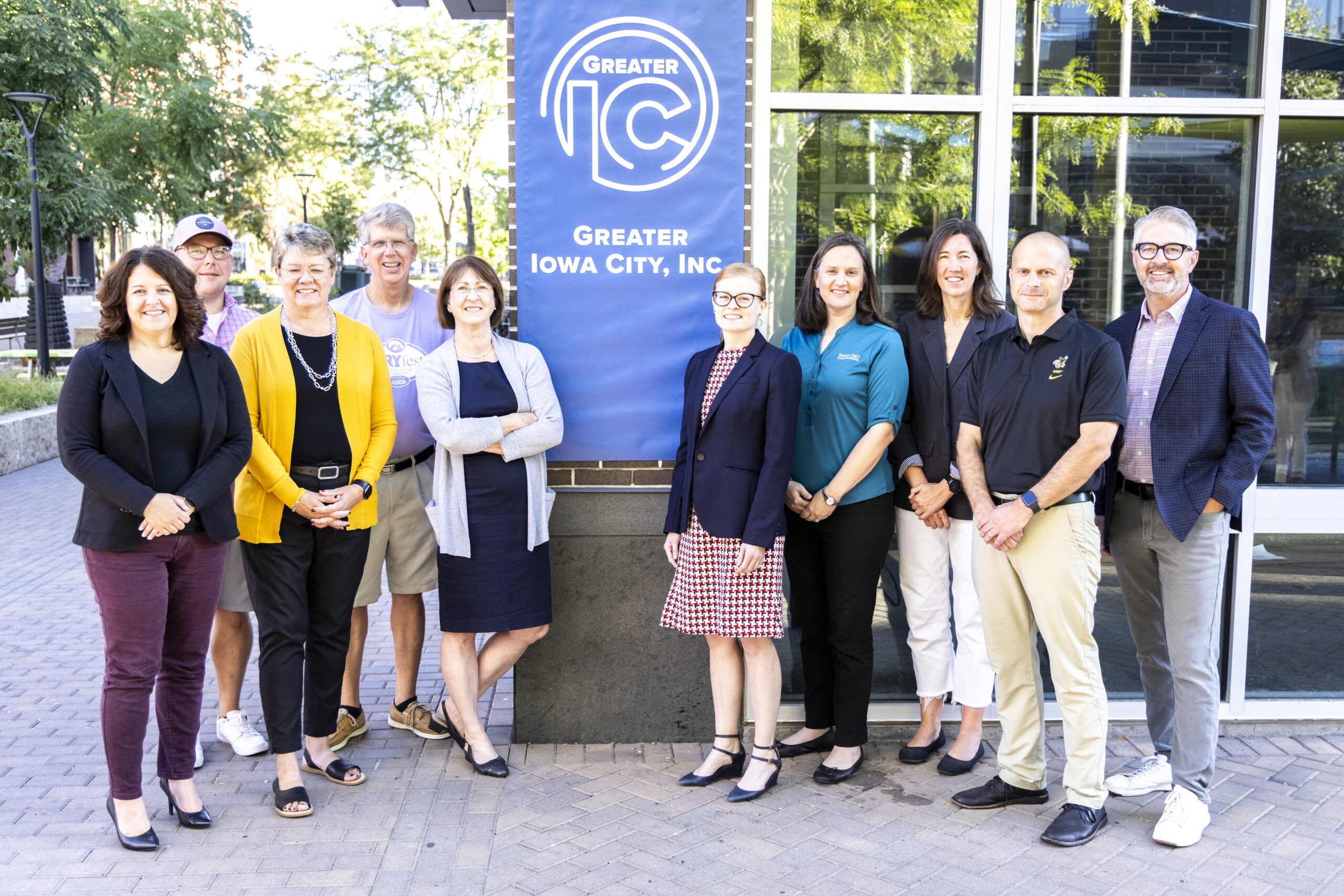 The new name was chosen by the Transition Executive Board of both organizations not only for its inclusiveness, but also for its longevity and simplicity. The organization has continued to evolve with the developing needs of the business community. With ever-changing work, investors wanted the name to be simple and adaptable.
Why merge?
The two organizations formally merged on July 1, 2023 to provide investors and small businesses with a one-stop shop for all their needs. Previously, ICAD focused on interstate commerce and Business Partnership focused on local business. The distinction between the two became murky, thanks in part to the explosion of online shopping and service platforms in recent years.
Greater Iowa City, Inc. will continue the objectives and services of ICAD and Business Partnership, with a couple of significant changes. First, Greater IC, Inc. will provide open access to every small or emerging business, treating them as a member. Second, it will integrate its services with Better Together 2030 (BT2030), leading efforts on implementing the community's All In Vision Plan. 
This strategic plan was developed by local community members, local government jurisdictions, the University of Iowa and major employers during the past two years, in order to advance regional opportunities within the framework of economic resiliency. Integrating with BT2030 means streamlined services and staffing support for the plan.
Future of Greater IC
As a new organization, Greater IC, Inc. will support local companies, guide community investment, and grow a resilient local economy through a network of business and public-sector leaders. Some of Johnson County's largest employers are public entities, providing a unique opportunity for public and private collaboration. The upcoming fall will be a crucial time for the new organization's development. Nancy Bird, president and CEO of Greater IC, Inc., encourages business and community leaders to engage.
"We are looking at an entirely new way to organize, share information, support businesses, collaborate with government, and invest locally. We are asking businesses to invest in themselves as a network to help effectively support a stronger business ecosystem. We need to be pushing dollars out into Johnson County to support retention, workforce initiatives, and a long-term strategy for a resilient economy and community," said Ms. Bird.
Greater IC will launch their investment campaign at the Annual Meeting on Nov. 15 at the Hyatt Regency Coralville Hotel & Conference Center with a ribbon cutting. There, local leaders will learn the structure of the business councils, detailed plans going forward, and opportunities to invest and lead. For ticket information, visit iowacityarea.com or iowacityareadevelopment.com.