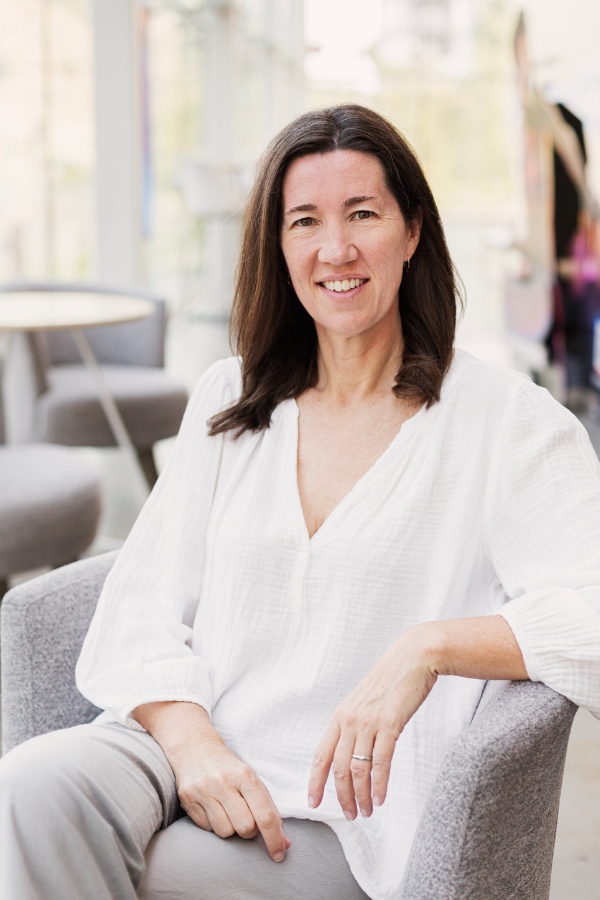 The Iowa City Area Business Partnership (Business Partnership) and Iowa City Area Development (ICAD) boards of directors are set to merge officially on July 1, 2023, with Nancy Bird at the helm, as CEO and president.
Ms. Bird is joining this new endeavor after 10 years as executive director of the Iowa City  Downtown District (ICDD).
"We are excited to bring Nancy's talents to this new, important leadership role in our  community," said Robin Therme, former ICAD board chair and new chair of the combined  ICAD/Business Partnership board in a news release. "Her broad experience in community development and her track  record of executing a clear vision make her ideally equipped to meet the needs of this new  organization. We look forward to working with Nancy and the team as we seek to advance our  combined mission within this new structure." 
"On behalf of the Board, we're thrilled to welcome Nancy in as our new leader! Nancy's  record speaks for itself with the amazing work she has done leading the ICDD," said Adam Keune, former Business Partnership board chair, in the release. "As we embark on this exciting new chapter as a  combined organization, we have every confidence in her ability to steer us toward growth and  heightened impact, furthering our reach and amplifying the positive difference we make in the  Johnson County community." 
Ms. Bird moved to the Iowa City area in 2012 from Seattle, Washington, where she spent 14 years consulting with multiple levels of government and later, setting up business improvement districts for Seattle's Office of Economic Development.
A native of Washington, Iowa, Ms. Bird received her BA from Drake University, spent time in  Washington D.C. at American University and the Brookings Institute as a policy intern, and then  went on to spend several years in West Africa as a Peace Corps Volunteer (Niger, Africa). She later received an MA from Illinois State in Political Science through an economic development program  and a Kellogg fellowship. 
According to the release, Ms. Bird has a passion for design, planning, and placemaking and enjoys working with diverse  groups to solve complex problems. She has three children ages 14, 16, and 18, and a remarkable husband who works for the University of Iowa Hospitals & Clinics (UIHC). 
Ms. Bird will begin her new role with the Business Partnership and ICAD in June 2023.
Now that the organizational design and transition governance structure have been  approved and Ms. Bird has been named as president, the Business Partnership and ICAD will begin the branding process to name the new organization. Updates and additional information can be found at www.IowaCityArea.com/Merge.