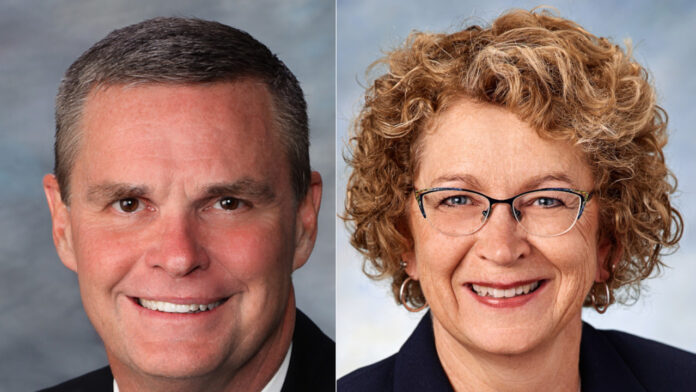 Honkamp, P.C., a CPA and business advisory group with a location in Hiawatha, will acquire Vaassen, Pluemer CPAs, LLC, a local accounting firm in Platteville, Wis.
The acquisition will be effective Nov. 1.
"We've been serving clients in Wisconsin for over 20 years," Honkamp CEO Greg Burbach said in a news release. "Partnering with another established Platteville firm was a natural step in our firm's growth. Vaassen, Pluemer's management and staff are innovative and client-focused and will be a great match for our culture at Honkamp."
"Through this acquisition with Honkamp, our firm will be able to provide more depth to our clients, having over 40 different professional services and national resources to offer," added Julie Pluemer, member at Vaassen, Pluemer. "Our team is looking forward to the future as part of the Honkamp family."
The company is also set to acquire Gosling & Company, P.C.'s Cedar Falls and Parkersburg offices on Nov. 1, and acquired Nigl Accounting in December 2021.
The firm was founded as an accounting and bookkeeping company in 1947 by John and Peg Law. In 1985, Arnie Honkamp took over the firm, revising the name to Honkamp Krueger & Co., P.C. to reflect the names of shareholders Arnie Honkamp and Al Krueger. In October, Honkamp Krueger officially changed its name to Honkamp, P.C.
Honkamp, P.C. is a Top 10 Midwest CPA and business advisory group serving client organizations from coast to coast. The company's clients range from privately-held organizations to individuals and nonprofits. Honkamp specializes in various industries, including construction and real estate, dental practices, franchises, health care, and manufacturing and distribution.
Honkamp is headquartered in Dubuque, with additional locations in Waukee, Hiawatha and Davenport, Iowa; Geneseo, Ill.; and Madison, Platteville and Oshkosh, Wis. The company has been recognized several times on Corridor Business Journal "Best Of" lists.