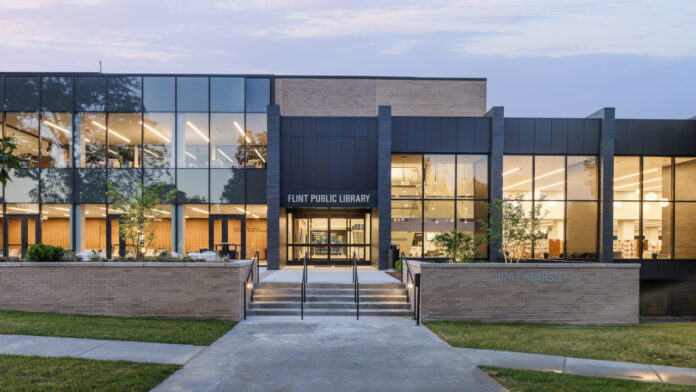 For the 20th consecutive month, architecture firms reported increasing demand for design services in September, according to the Architectural Billings Index issued Oct. 19 by The American Institute of Architects (AIA).
The AIA's Architecture Billings Index (ABI) score for September was 51.7, down from a score of 53.3 in August and a score of 51.0 in July. Still, the September score indicates essentially stable business conditions for architecture firms (any score above 50 indicates an increase in billings from the prior month).
Also in September, both the new project inquiries and design contracts indexes moderated from August but remained positive, with scores of 53.6 and 50.7, respectively.
"Architecture billings in the Midwest continue to remain in the area of growth, and the September numbers are holding steadfast to the August numbers, both at 52 points," said Jessica Reinert, AIA Iowa's executive director. "Across the country, backlogs at firms remain at a robust seven months at the end of September, straining architecture firms in Iowa and across the country."
Regional averages include the Midwest (52.1); Northeast (54.6); South (51.7); and West (51.6). Sector index averages include institutional (58.9); mixed practice (50.3); commercial/industrial (49.6); and multi-family residential (47.9).
The regional and sector categories are calculated as a three-month moving average, whereas the national index, design contracts and inquiries are monthly numbers.
Since 1857, the American Institute of Architects has represented the professional interests of America's architects. AIA Iowa, headquartered in Des Moines, is a statewide affiliate of national AIA with nearly 1,000 members. AIA Iowa members adhere to a code of ethics and professional conduct that assures the client, the public and colleagues of an AIA member architect's dedication to the highest standards of professional practice.
Several Iowa architecture firms, including Cedar Rapids-based OPN Architects and RDG Planning and Design, were recognized with design awards at the AIA Iowa Chapter's (AIA Iowa) annual awards celebration Sept. 29. Four Iowans, including two from the Corridor, won individual awards at the annual awards event.