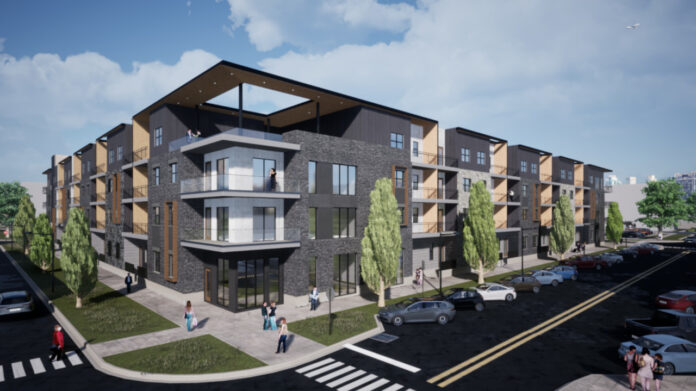 The long-awaited redevelopment of the "Banjo block" in downtown Cedar Rapids is finally becoming a reality.
Indianapolis-based developer TWG announced Dec. 9 that "Annex on the Square," a mixed-use, mixed-income multifamily property, will break ground Dec. 15 at the 501 Fourth Ave. SE, known locally as the "Banjo block" because Banjo Refrigeration was headquartered in a building on the block for several decades.
The development is set to cover the entire city block at the intersection of Fourth Avenue and Fifth Street SE, which will include a building formerly occupied by Dupaco Credit Union and several vacant lots. Site preparation work has already begun.
The $49 million development will reserve 202 units for those earning up to 60% of the area median income (AMI), with 22 units available at market rate. Floor plans include studio, one- and two-bedroom apartment options.
"We are thrilled to have this exciting new housing development join our downtown in a key area next to Greene Square and the downtown library," said Cedar Rapids city manager Jeff Pomeranz in a news release. "TWG is helping Cedar Rapids as we continue to focus on a variety of workforce housing options to support job growth in our community."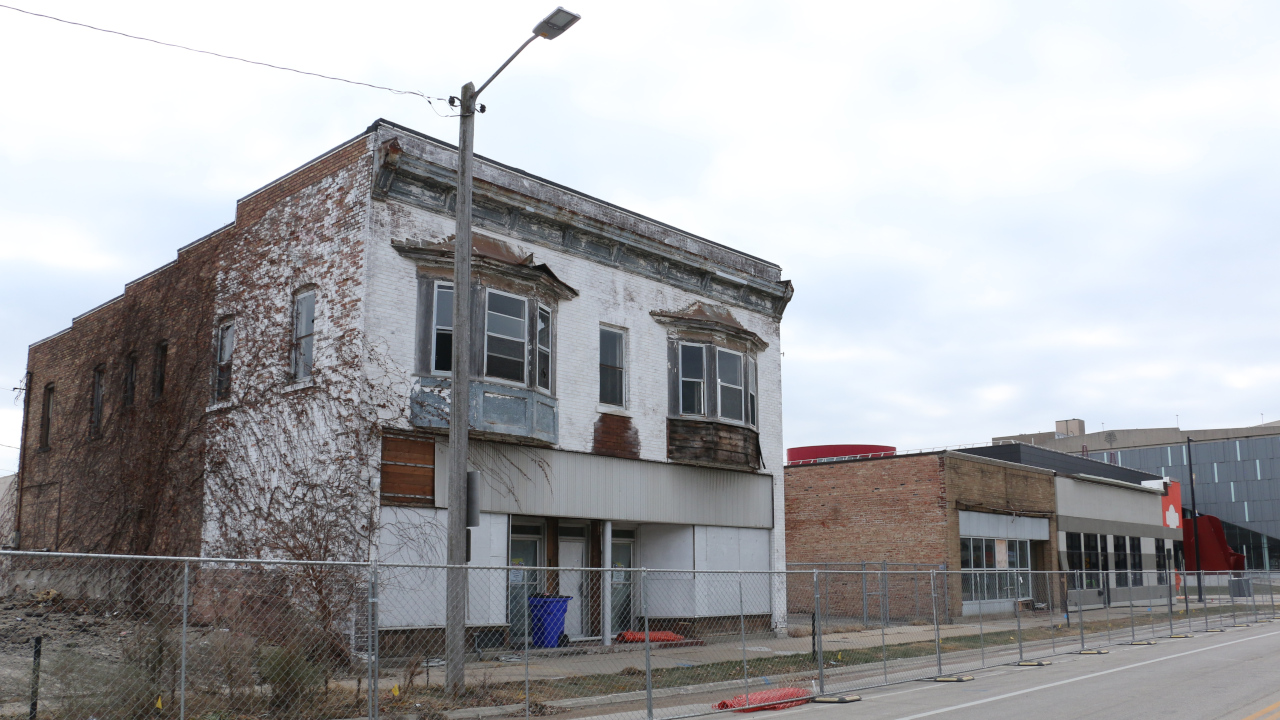 "The construction of Annex on the Square welcomes a new chapter of investment to downtown Cedar Rapids," said Graham Parr, development analyst at TWG. "A community that is quickly developing and growing in population, Cedar Rapids was the perfect place to establish this new property. The city has been very supportive and helpful in the renewed vision for this city block."
Amenities of the new property will include a pool, fitness room, business center, bike storage, a gated garage, leasing office and a top floor deck overlooking the adjacent Greene Square Park.
The mixed-use property will also feature 1,219 square feet of retail space. According to Studio Architecture, "The modern style and clean lines compliment the neighboring Cedar Rapids Public Library, while the color scheme and materiality tie into the surrounding historic buildings.
TWG worked with local historian Mark Stoffer Hunter to document and commemorate the buildings currently on the block, and Jeremy Tipton of NAI Iowa Realty Commercial served as broker.
"This project will make a transformational impact on the revitalization of downtown Cedar Rapids and wouldn't be possible without the support of the City of Cedar Rapids and the cooperation of the sellers of the property," Mr. Tipton said.
Construction is set to begin in December 2021 and be completed January 2024. TWG will hold a groundbreaking and demolition ceremony at the site Dec. 15 at 2 p.m.
SC Bodner, another Indiana-based developer, proposed a previous housing project at the site before withdrawing their plan in 2019.