At the fourth annual Kohawk Startup, Coe College students were awarded $2,500 in funding to launch entrepreneurial ideas.
Led by NewBoCo Chief Relationship Officer and Coe Entrepreneur-in-Residence David Tominsky, the 24-hour event helps students with the brainstorming, pitching and presentation process of developing ideas. Business leaders and Coe alumni from across the country participated and mentored Coe students.
In first place, Elyse Johnson and Thanh Tran came up with Revolving Shelter for Independent Living, a tiny home community providing education, skills and resources to help solve homelessness in Cedar Rapids.
Second place went to Maria Cargille, Joi Blue and Cornelia Gabriel for their crowdsourcing app, For the Moment, that would help Coe students find a quiet place to study or relax.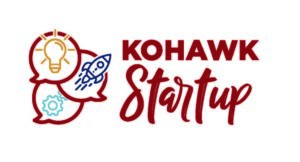 J&M Innovations, a scalable urban rooftop farming business model by Coe students Jacob Kacik and Mylz Foreman, took third place with a prize of $500 as well as the Audience Choice award valued at $250.
The first place winners were awarded $1,000 while the second and third place both won $750.
In addition to cash funding, the winning teams have exclusive access to legal and marketing services and consultations with Mr. Tominsky to jumpstart their business models. All Coe students have access to Mr. Tominsky for one-on-one startup advising.