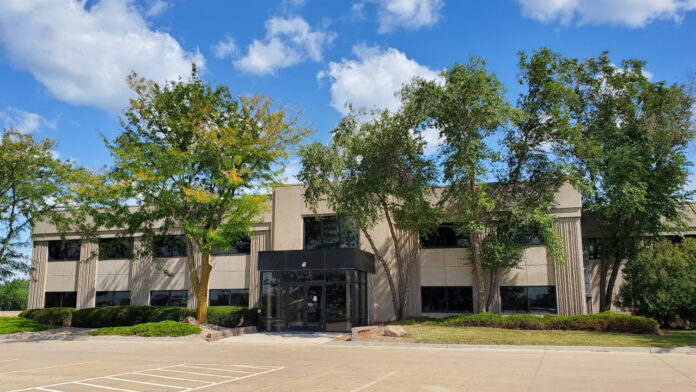 GoDaddy has listed its Hiawatha office for sale and plans to move its operations to a smaller location in downtown Cedar Rapids, company officials have confirmed.
The Tempe, Arizona-based company, founded in 1997, provides domain name registration, website hosting, email marketing and other services to a global customer base.
With a large percentage of its employees working remotely since the onset of the COVID-19 pandemic, GoDaddy no longer needs the larger Hiawatha facility.
The company communicated to employees its intent to move to a smaller facility in June, GoDaddy global vice president of real estate and workplace Calvin Crowder said.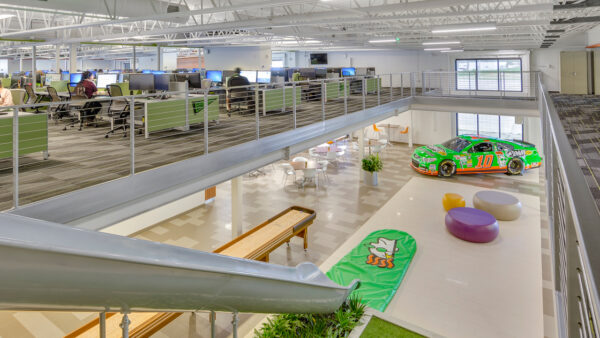 "This move represents our need for a smaller space, given (that) fewer employees use the office daily," Mr. Crowder said via email.
The company allowed guests and employees to return to the Hiawatha office, at 1 Parsons Drive, in August and expects to occupy the building for the remainder of 2022, Mr. Crowder said.
"We are adapting in two ways," Mr. Crowder said. "We are optimizing our office footprint globally. We are also using our offices with more intentionality, particularly when advantageous to collaborate and connect with one another in person. Our Iowa office will continue to be an essential place for our people to come together."
The company hasn't yet announced a new downtown Cedar Rapids location.
GoDaddy's local workforce includes human resources, customer service and web development employees. Company officials declined to comment on its local employee headcount, though a company restructuring in June 2020 resulted in the loss of 134 jobs locally. At that time, the company reported 430 jobs in Iowa.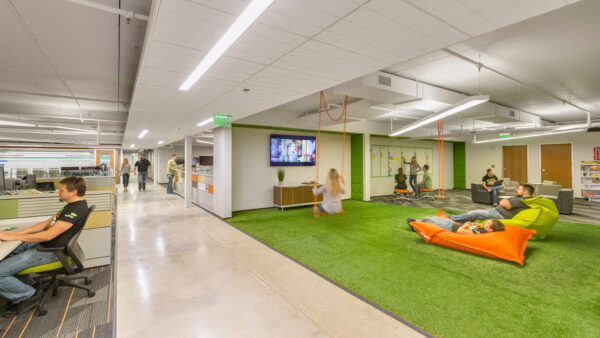 According to the LoopNet listing, the 73,674-square-foot, two-story GoDaddy building in Hiawatha, built in 1991, is listed for $8.43 million. It includes more than 480 parking spaces, 584 cubicles, 11 conference rooms, two training facilities and four individual offices.
GoDaddy completed an extensive $6 million renovation of the Hiawatha facility in 2017, including such amenities as a speakeasy-style bar, a casual work area with swings and relaxed seating, a fitness facility and a full-service cafeteria. A slide was also included to connect the building's two floors, but was later removed.
The facility was also expanded by 12,000 square feet as part of the project.
The 1 Parsons Drive building had once been owned by GoDaddy founder Bob Parsons, who sold off his stake in GoDaddy and stepped down from its board of directors in 2018. It originally served as the location for Parsons Technology, a software development company launched by Mr. Parsons in the basement of his Cedar Rapids home in 1984 and later sold to Intuit for $64 million.