Carroll Reasoner recently retired as University of Iowa vice president for legal affairs and general counsel, and Les Garner, the president and CEO of the Greater Cedar Rapids Community Foundation, will retire in 2023.
These two Corridor leaders have left an indelible mark on the Cedar Rapids/Iowa City Corridor.
Ms. Reasoner, a native of Washington D.C., came to the University of Iowa as an undergraduate and made the region her home with an impressive legal career at Shuttleworth & Ingersoll, P.L.C. and then as the chief legal advisor at the University of Iowa.
There are few people who have served the University of Iowa in formal and informal capacities for as long as she has.
"Carroll is the epitome of what is fundamentally good about our institution and it has been an honor to have had the opportunity to work with her," said UI President Barbara Wilson in a statement. "Her passion for the university and the state of Iowa is clear, and it shows in her exceptional work and community service."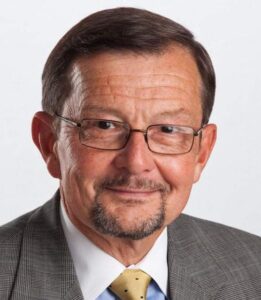 Mr. Garner, a native of North Carolina, came to the Corridor to lead Cornell College in Mount Vernon from 1994-2010 and then became the president and CEO of the Greater Cedar Rapids Community Foundation for the last 12 years.
"Our community and region have benefited enormously from the leadership Les has provided," says Okpara Rice, board chair at the Greater Cedar Rapids Community Foundation. "He has been a convenor and collaborator that has led the Community Foundation through tremendous growth over the past 12 years."
Ms. Reasoner preferred to stay out of the limelight, especially as general counsel at the UI, but was highly regarded as a mentor and legal and strategic advisor. She was in the CBJ's first class of Women of Influence honorees in 2005.
"It has been the highlight of my career to work as general counsel and contribute back to this University," said Ms. Reasoner in a statement.
Mr. Garner's approach to regional economic development leadership has become the textbook strategy that smaller communities and leaders of smaller institutions of higher education should follow. Most notably, he was the chair of the Cedar Rapids Area Chamber of Commerce, the predecessor of the Cedar Rapids Metro Economic Alliance, while serving as president of Cornell College.
His leadership and thoughtfulness helped extend the perspective of some myopic business leaders beyond the core Cedar Rapids metropolitan area to smaller communities like Mount Vernon and across the entire region.
We wish them both the best in retirement.