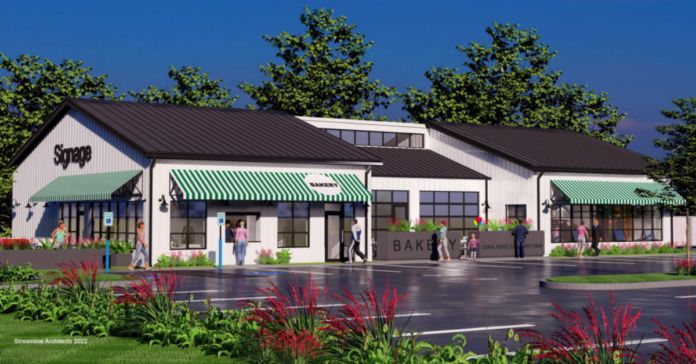 Coralville City Council advanced a proposal July 26 that would revamp the southeast commercial district subarea with a 12-acre, master development plan.
The plan calls for re-envisioning the district — called the "gateway into Coralville from the University of Iowa" by city staff — as right now it is "heavily auto-dependent, mainly commercial and has outdated strip malls and poor site design."
A concept vision of the mixed-use development (which will consist of retail, restaurants and multi-family uses) called Gather Iowa by BKV Group features a welcome plaza, flexible performance stage, loggia hangout, social lounge pool, games lawn, outdoor kitchen, spa, entertainment zone and more. It will also include 905 parking stalls, with 568 provided by a parking structure on the northwest corner of the plan.
"What we really aimed to do is to create a destination, a neighborhood within a neighborhood," said Graeme Rael, president and CEO of Dallas, Texas-based Rael Development Corporation. "We tried to design something that is eclectic, meaning different building heights, building types, a mix of retail restaurants, so we didn't want just one big monolithic project on this site."
Subareas are defined as "challenged sites and highly visible areas identified for potential future growth and viewed as opportunities for important economic drivers," said Coralville Community Development Director David Johnson. 
"One of our strategies is to create a series of outdoor rooms and this is to help people feel comfortable when you're in a large group or small group," said Collin Koonce, director of urban planning and landscape architecture with BKV Group. 
The 12-acre area includes land near Walgreens and MidWestOne Bank but excludes these properties from the plan.
"I think this is a very exciting project," said Coralville Mayor Meghann Foster, before expressing concern that redeveloping the land could displace residents of a lower socio-economic status if property values increase as a result of the plan. "I'm guessing the [new] units we're talking about are not very affordable."
City staff noted low-income housing tax credits could be used in the area to help offset affordable housing concerns.
New Coralville restaurants on the forefront
A 1,600-square-foot Scooter's Coffee shop is set to replace the current BP gas station at 802 1st Avenue.
Passed on first consideration and still awaiting further rounds of review, the new coffee shop would have indoor seating and several outdoor tables.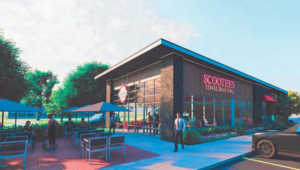 City council also approved the final consideration of a 8,974-square-foot restaurant and retail building and 4,770-square-foot bakery from 965 Development Inc. during the July 26 meeting. The request will rezone the lot to a Commercial Planned Unit Development Two District.
It is unclear what restaurant and bakery will go into the buildings at this time.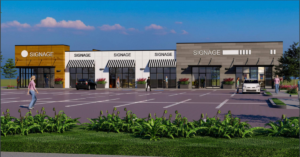 The new eateries join Raising Cane's as one of the most recent restaurants to come to Coralville.