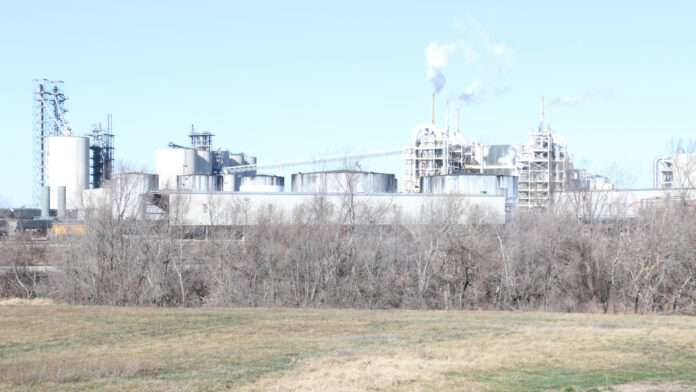 Strong revenue figures drove ADM to dramatic increases in net earnings and operating profit for the second quarter of 2022.
The food processing and commodity trading corporation, with a large processing plant in southwest Cedar Rapids, reported net earnings of $1.24 billion for the quarter ending June 30, a 74% increase over the $712 million reported in the same period last year. The company also reported a segment operating profit of $1.84 billion, up from $1.14 billion (61%) from the second quarter of 2021. Overall revenue was reported at $27.3 billion, besting analysts' estimates of $25.3 billion and topping last year's total of $22.9 billion.
Adjusted earnings per share (EPS) for the quarter totaled $2.15, a 62% increase from the $1.33 diluted EPS reported in the second quarter last year and beating analysts' EPS estimates of $1.75.
Numbers in all categories topped the results from the company's first quarter.
"Our second (earnings) reflect our team's strong execution, delivering nutrition to billions of people around the globe," ADM chairman and CEO Juan Luciano said in a release. "In addition, our productivity initiatives are improving our capabilities and mitigating the impact of inflation, while our innovation projects are powering profitable growth, as we leverage our unique portfolio and globally integrated network to meet demand driven by the three enduring global trends of food security, health and well-being, and sustainability.
"Looking forward, we expect the combination of our strategic actions and continued good demand for our products to propel very strong earnings in the second half of 2022, with strong cash flows enabling us to accelerate approximately $1 billion in share repurchases into the back half of the year," he added. "Beyond that, we will continue to execute the growth plan we laid out at our Global Investor Day, while maintaining our focus on balanced capital allocation and optimizing ROIC (Return on Invested Capital)."