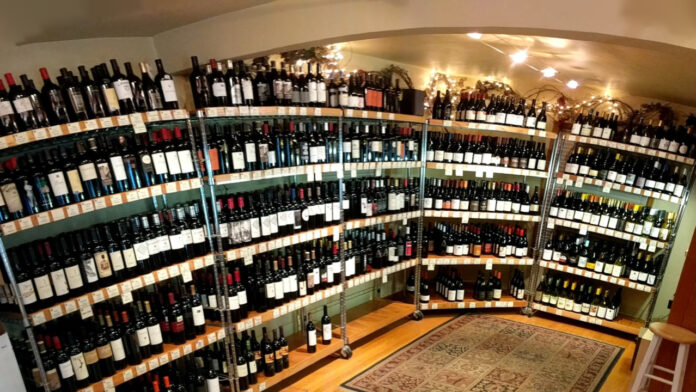 After nearly 20 years in business, the First Avenue Wine House will be closing later this month, owner Traci Taylor Weber announced in a Facebook post.
"It has been said, 'All good things must come to an end,'" the Facebook post reads. "This certainly applies to the adventure we have had with the First Avenue Wine House. Many of you might be asking 'why' and our answer is that after nearly 20 wonderful years in business, we have decided now is the time to explore the next chapter of our lives and we could not be more excited. Please know this is not a decision we HAVE to make, rather a decision we are READY to make."
The First Avenue Wine House, at 3412 First Ave. NE, specializes in boutique wines and gift items.
Prior to its last day of business June 24, the store is offering discounts ranging from 10-20% on in-stock wines to 50-70% off giftware. Gift certificates will also be honored, but the wine house is asking customers "do not wait."
Cedar Rapids Dairy Queen, Shuey's in Shueyville look to rebuild after fires
The Dairy Queen at 11 Wilson Ave. Dr. SW, on the corner of Wilson Avenue and Bowling Street, sustained extensive damage in a fire June 1. Several firefighters were called to battle the blaze, according to the Cedar Rapids Fire Department, and witnesses said flames from the blaze reached 20 feet into the air.
"We are closed for the season," the restaurant posted on its website. "We look forward to seeing you next spring."
Meanwhile, Shuey's Restaurant and Lounge in Shueyville was also heavily damaged in an early-morning fire May 28.
"It is with great sadness that Shuey's will be closed due to a fire that has caused substantial damage," the longtime restaurant's owners posted on Facebook. "Please continue to check our Facebook page for updates as we plan on building back better than ever! If you had a party booked, please send us a message and we will work on an alternative plan with you."
The cause of both fires remains under investigation, officials said. No injuries were reported in either fire.