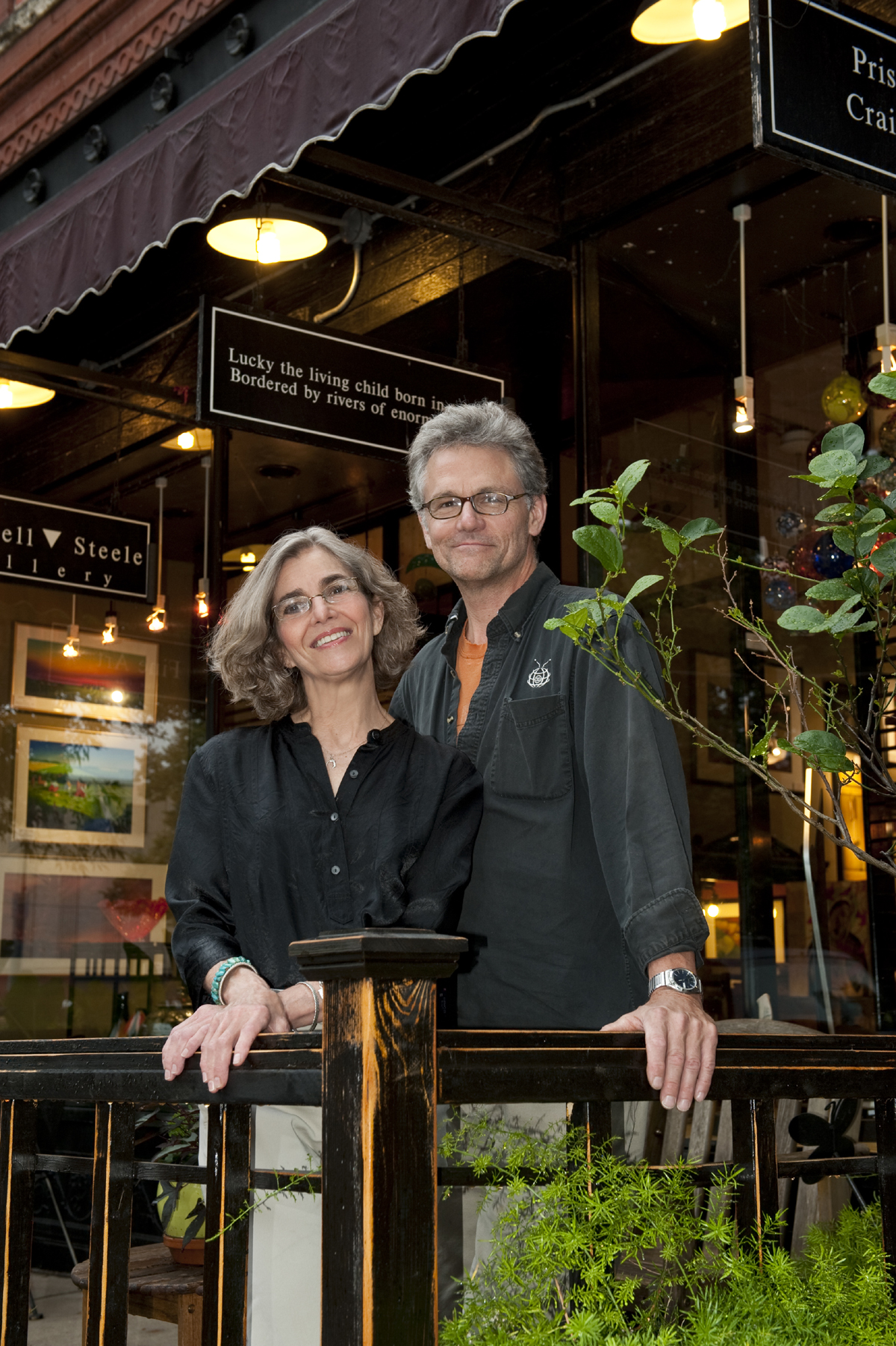 By Molly Altorfer
Shared passion. Solid communication. A sense of humor. The ability to set boundaries.
These four characteristics are essential skills that couples who share a workplace must have or adopt if they are to be successful in their professional and personal lives.
According to the National Federation of Independent Business, there were approximately 1.2 million husband- and wife-owned small businesses nationwide in 2003, the most recent year for which the group has data. Additionally, as larger corporations begin to relax once-stringent policies about workplace relationships and marriages, employees are encountering more couples around the office water cooler.
In the Corridor, U.S. Bank Regional President Nancy Kasparek and husband Joel, vice president of private banking, work for the same company – and in the same office building. With close to 300 U.S. Bank employees in the Cedar Rapids and Iowa City area, the Kaspareks are among two other married couples in the bank's local contingent.
Married in 2003, the Kaspareks handle the pressure of working alongside their spouse with aplomb and humor. When asked how the couple handles professional disagreements at work, Mr. Kasparek quickly joked, "I listen." Deeper conversations, however, reveal that the couple has an appreciation for sharing a workplace.
"It is nice to have a shared experience at work," said Ms. Kasparek. "The friendships that we make at work are shared. And a big plus is the network of people we meet, and also knowing each other's jobs and the familiarity of what the other is talking about."
While the Kaspareks work for a large company, other local husband-wife entrepreneurs and small business owners cite many of the same benefits and challenges of working with a spouse.
Traci Weber, owner of the 1st Avenue Wine House in Cedar Rapids, and her husband, Ron, met in 2000, married in June 2003 and opened the wine business in October 2003.
"It was a tumultuous year," recalled Ms. Weber. The couple quickly established a routine, which includes Ms. Weber running the "front of the house" and Mr. Weber handling behind-the-scenes activities like the finances – a familiar skill set from his 28 years of running his own insulation business.
The Webers have adapted to learn the strengths of the other, as well.
"He's learned to be more of a people person and I've learned more of the numbers," explained Ms. Weber.
Like most married small business owners, the Webers admit that the business can often become the main topic of conversation, even away from work.
"A downfall is that you find yourself consumed with his business or the wine store, and you talk about it at the end of the day," Ms. Weber said, although she believes that the benefits to working together outweigh any negatives.
"It's neat to work as a team in your business," she said. "Most people only get to do that at home or in parenting. It's nice to have a common interest in a product we love."
Craig Campbell and Priscilla Steele met in Kansas City in 1974. Seventeen years later they opened Campbell Steele Gallery in Uptown Marion, following careers in set design that resulted in moving 13 times in three years. Although their relationship blossomed first, Ms. Steele notes that "our work is our relationship."
"We recognized in each other a nucleus that came from creativity and work ethic," she added. "Craig has an original mind and I have a work ethic that allows me to discover things."
Creatively, the couple finds that they are their own best critics, which results in a shared expectation and benefit to their relationship and the business. Drawing boundaries has never been an issue.
"We never leave work," Mr. Campbell said. "We work all the time. Priscilla works all the time. But our work is enjoyable and inspiring. People go to museums to see this caliber of work but I just have to walk into her studio."
Ms. Steele echoes that sentiment. "Our personal and professional lives – there is no boundary," she said. "We are able to confront each issue in our lives with clear-eyed honesty."
The Kaspareks and the Webers offer similar advice to couples considering joining the same company or starting their own business together: be prepared.
"You can know your spouse well until you work in a business," cautioned Ms. Weber. "Then you learn all sorts of new things about them. You have to set boundaries and communicate."
"The benefits outweigh the drawbacks, but we always need to be careful of balance," Ms. Kasparek noted. "Workplace and family balance is key."