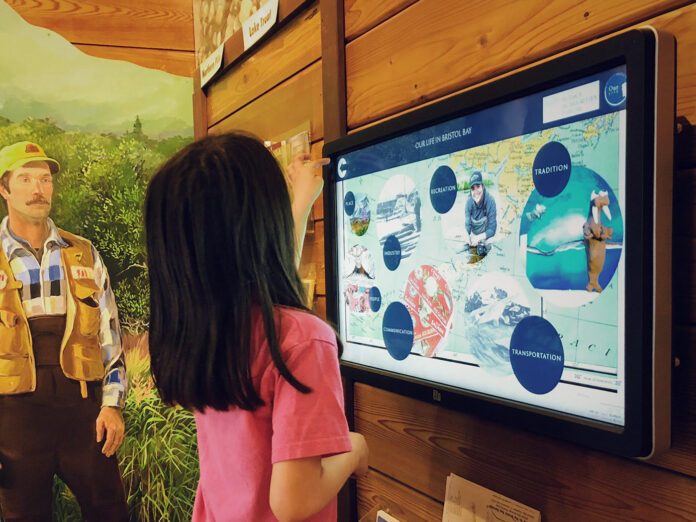 Arreya, a cloud-based digital signage software suite based in Hiawatha, has been approved as a Chrome Enterprise Recommended (CER) solution in Google's Chrome OS kiosk and digital signage track.
According to a news release, this makes Arreya one of a select few digital signage software companies that have been verified to exceed the stringent partner criteria for reliability, security and accessibility.
Arreya creates hardened, commercial hardware is for everyday long term use, to be used with Chrome OS devices. With the Chrome Enterprise Upgrade management, customers can lock their devices into kiosk mode for secure one app content and remotely manage the hardware.
"It is a tremendous honor to have Arreya selected by Google as a Chrome Enterprise
Recommended solution," said Jill Burgess, President of Arreya Digital Signage, in the release. "Google is always at the forefront of technology, looking to bring great platforms forward into the future. Google has given us a great opportunity to be a tested solution for Chrome OS, which in turn brings Arreya with Chrome OS to people wanting hybrid work solutions and digital signage."
Accessible Digital Signage and Kiosk Technology
Arreya software is developed as a Progressive Web App (PWA) for Google Chrome OS. To meet the requirements as a CER solution, Arreya has been validated by Google to meet the needs of Chrome OS customers as a reliable, cloud based solution for digital signage and kiosks. Content can be easily created using the Arreya Creative Studio and made public, private or password protected through the Arreya admin console. Content continues to be viewable even in offline mode and updates when an internet connection is re-established. In addition, Arreya stays current with European Union security requirements, according to the release.
"In developing Arreya in 2014, we knew we wanted our digital signage suite to be accessible by anyone, with no proprietary hardware," said Burgess, in the release. " Chrome OS devices give clients nonproprietary hardware that anyone can afford, with the reliability of Google. Our partnership has allowed Arreya to grow and give our clients the freedom to remotely manage content and hardware."
As a PWA, Arreya offers modern employee experiences from anywhere. Any digital messaging channel can be turned into an app instantly without downloads and setup from online app stores. It is simple to make instant changes to content and push it live to all connected devices, saving time and effort.
Chrome Enterprise Recommended
Chrome Enterprise Recommended is Google's partner program for third-party solutions verified as meeting technical and support standards for Chrome OS. Google-verified solutions help organizations identify solutions that meet or exceed global standards for security, management and deployment.