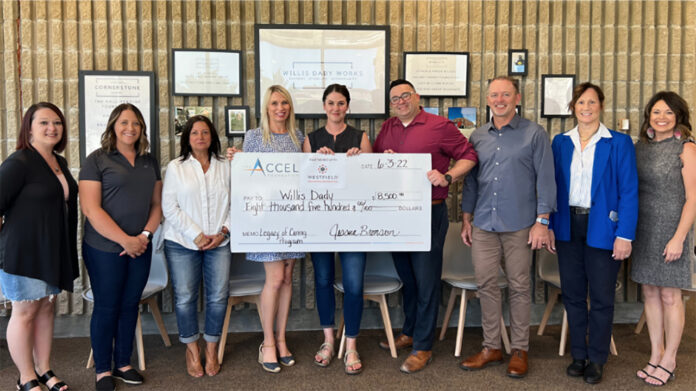 The Westfield Insurance Foundation has joined together with The Accel Foundation to donate $8,500 to Willis Dady Homeless Services to help families or businesses stabilize or recover from disasters as part of Westfield's Legacy of Caring program.
Westfield Insurance Foundation, an independent private foundation endowed by Westfield, awarded the donation as an extension of the fundamental role that insurance plays every day in stabilizing families, businesses, and communities in times of uncertainty.
This year, the Legacy of Caring program has donated $625,000 to nonprofits across the country focused on helping under-employed families overcome barriers in education, finance, housing, jobs and recover from disasters.
The Accel Foundation, a continuous donor of Willis Dady, has offered financial contributions, provided meals, donated to supply drives and more to the shelter.
"Our team at The Accel Group is always seeking out opportunities to volunteer and support our community," said Jessica Bronson, Accel Foundation president. "We are proud of and grateful for our collaboration with Westfield, which helps our agency make a more powerful impact on the communities where we live and work."
Established in 2007, The Accel Foundation provides support to organizations by offering volunteer and financial assistance. The Westfield Insurance Foundation was established in 2005.