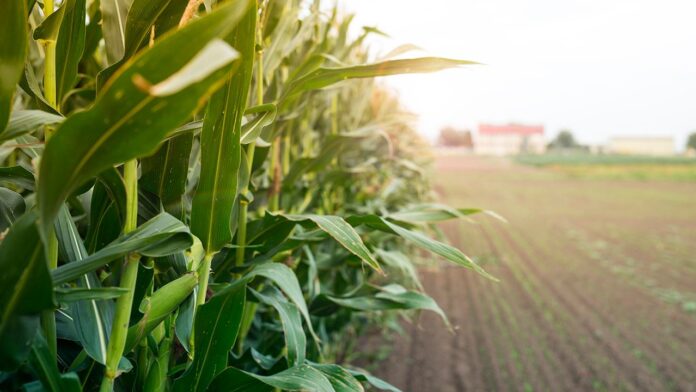 Fair season in Iowa brings generations together to celebrate the hard work of those involved in programs like 4-H and FFA.
I was once one of those young people whose life was changed by FFA. As we continue the celebration of agriculture's next generation, I want to recognize FFA's work and the young leaders it has mentored and changed.
I grew up on a small farm in Iowa that belonged to my grandfather and then my father. I learned at an early age the importance of hard work and the responsibility that comes with caring for animals and the land.
While my career aspirations never included coming back to the farm, with the love of agriculture that my father had instilled, I didn't have to be convinced to join FFA when my high school's vocational agriculture instructor stopped at the farm one summer day.
"I believe in the future of agriculture, with a faith born not of words, but of deeds …"
More than 40 years have passed since my instructor made us memorize the FFA Creed during our freshman year in high school, but the words still ring true as an inspiration to those of us who wore the blue and gold jackets.
The Creed is about learning the history of agriculture, learning the values that we all shared, and glimpsing a vision of a future agricultural system that we could help shape. These are still relevant in my world today.
FFA provides a glimpse of the future that motivates you to try new things, take on new challenges, and succeed in ways that you could not have imagined.
Our chapter frequently hosted state and national FFA officers. To meet these fellow students — who were confident, articulate, and shared a passion for agriculture — was an inspiration.
So you set your goals, worked, and learned how to handle success and defeat. Once I got the chance to serve as a state FFA officer, l learned what it was like to work as a team — to share ideas, compromise, and work in service of others.
I didn't return to the farm, but thanks to FFA, I have enjoyed a career in service to agriculture. Today, serving CropLife America, I feel that I am still pursuing the FFA's vision of "better days through better ways."
As agriculture technology continues to be challenged, I believe it is imperative that all of us speak with passion about the public interest we serve. Just as I learned in FFA, we must continue to work as a team to share ideas, find solutions, and continue working in the service of others.
FFA is dedicated to education, providing learning opportunities in the classroom, supervised experiences, and developing leadership skills that help drive personal growth. All of these learning opportunities work together to provide a well-rounded education to our young leaders.
It is during this key time on the farm that we should be grateful, as a nation, for what FFA provides in shaping the face of American agriculture and the next generation of teachers, lawyers, scientists and problems solvers.
Chris Novak is president and CEO of CropLife America.