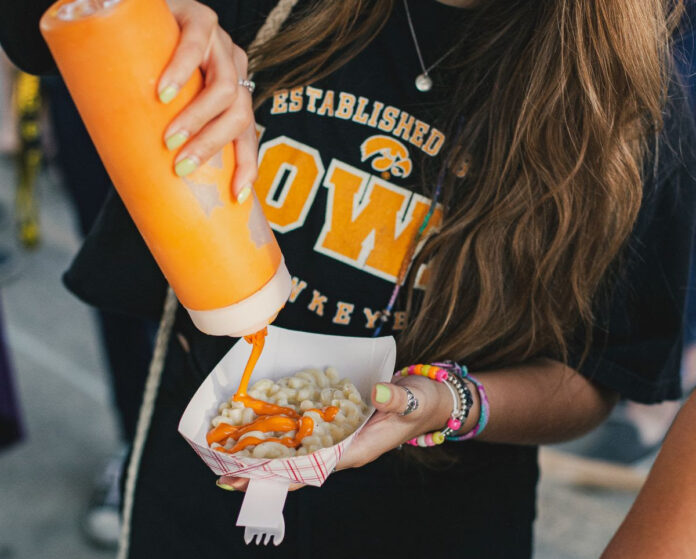 Downtown Iowa City is hosting the 13th annual Taste of Iowa City on Wednesday from 4-8 p.m. to celebrate the wide selection of culinary options the city offers.
"This event is a big part of Iowa City, mainly because it is an opportunity for restaurants to show new students and residents the great food, both unique and diverse, that is served downtown," said Tim O'Brien, general manager of Basta Pizzeria Ristorante. "With the absence of this event last year, the hope is that those who missed out can experience something new as well. Taste of Iowa City has been a great chance for us personally, as a business, to show that we welcome everyone to join us throughout the year for dine-in or takeout orders depending on everyone's preferences."
Attendees may buy tickets for $1/piece (also sold in strips of five) at six different booths located throughout Downtown and the Northside Marketplace. Each ticket allow you to redeem food samples from one of the more than 45 restaurants.
Live music at the Weatherdance Stage in the Pedestrian Mall is also on the agenda.
"We're really excited to see Taste of Iowa City return," said Ofer Sivan, general manager of Oasis Falafel. "It's a great way for restaurants to get a sample of their food into people's hands and mouths. There's so many options Downtown that it would take weeks and lots of money to get this much variety. At the Taste of Iowa City, you can spend just a few hours and try a dozen or several dozen different restaurants. It's going to be a fun way to welcome everyone back."
Participating businesses will be stationed outside and in front of their businesses. All attendees and staff are urged to follow City of Iowa City mask requirements and social distancing guidelines.
Only cash is accepted at the event, but card is accepted if purchased in advance online. Proceeds from the event will be donated to volunteer groups helping with the event.
The event is supported in conjunction with the University of Iowa Engaged Hawkeyes Week.
2021 Participating Restaurants:
The Airliner
Aspen Leaf Frozen Yogurt featuring Rocky Mountain Chocolate Factory
Basta Pizzeria Ristorante
Bluebird Diner
Bo James
Bollywood Grill
Bread Garden Market
Brix Cheese Shop & Wine Bar
Burger Haul
Cortado
The Dandy Lion
Daydrink Coffee
Donnellys Pub
Dumpling Darling
Formosa
Get Fresh Café
Heirloom
Insomnia Cookies
Iowa Chop House
Java House
Joe's Place
Mammitas Coffee
Masala Indian Cusine
Mesa
Marco's Grilled Cheese
Micky's Irish Pub
Molly's Cupcakes
Moonrakers
nodo Downtown
Oasis Falafel
One Twenty Six
Pancheros Mexican Grill
Pop's BBQ
Pullman Bar & Diner
Quinton's Bar and Deli
Short's Burger & Shine
Sports Column
St. Burch Tavern
Sweets and Treats
The KETO Kitchen
Tiki Tacos 'n Burgers 'n Wings
Tru Coffee
Vue Rooftop
Which Wich
Wild Culture Kombucha
Yotopia Frozen Yogurt
Z'Mariks Noodle Cafe