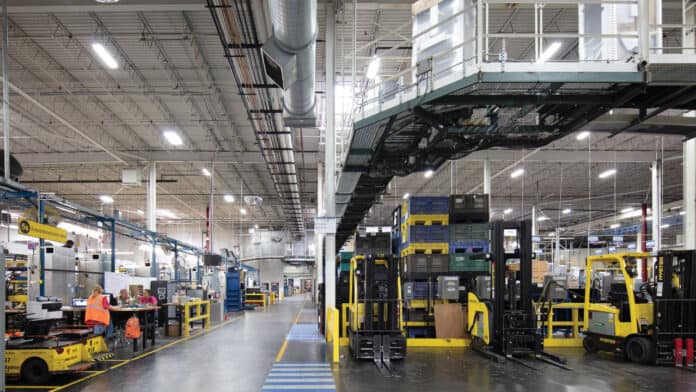 Citing the company's exit from Russia and ongoing supply chain issues, Whirlpool reported a decline in net sales and earnings for the second quarter of 2022, driving a slight drop in the company's revenue outlook for the balance of the year.
The Benton Harbor, Michigan-based appliance manufacturer, with manufacturing operations in Amana, on July 26 reported net sales of $5.1 billion for the quarter ending June 30, down 4.3% from the second quarter of 2021 and slightly below the $5.2 billion expected by analysts.
The company also reported a net GAAP (Generally Accepted Accounting Principles) loss of $371 million for the quarter, compared to net earnings of $581 million in the second quarter of last year.
Whirlpool also reported ongoing diluted earnings per share (EPS) of $5.97, a drop of $6.64, or 101%, from the diluted EPS reported in 2021 but above analysts' estimates of $5.24 diluted EPS.
In a release, Whirlpool attributed the sales decline to "supply chain disruptions and demand slowdown, partially offset by a favorable product/price mix."
Despite the challenging results, Whirlpool leaders painted an optimistic picture for the future.
"In Q2, we returned approximately $400 million to shareholders while continuing to fund innovation," said Whirlpool chief financial officer Jim Peters. "Our strong balance sheet positions us well to invest in high margin and high growth businesses and deliver on our commitment to return $1.5 billion to shareholders in 2022."
Whirlpool net sales in North America totaled $2.96 billion for the quarter, a 2.6% decline from the $3.04 billion reported for the second quarter of 2021.
Looking forward, Whirlpool said to expect full-year 2022 revenues of approximately $20.7 billion, down approximately 6 percent from earlier guidance, and reduced GAAP diluted EPS in a range from $9.50 to $11.50, and $22 to $24 on an ongoing basis, down from a range of $24 to $26.